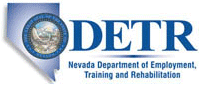 Job Information
Ormat Technologies, Inc.

IT Technician

in

Reno

,

Nevada
Headquartered in Reno, Nevada, Ormat is a leading geothermal company and the only vertically integrated company solely engaged in geothermal and recovered energy generation (REG), with the objective of becoming a leading global provider of renewable energy.
POSITION SUMMARY
Provide technical assistance to computer systems users. Answer questions or resolve computer problems for clients in person, via telephone or from remote location. May provide assistance concerning the use of computer hardware and software, including printing, installation, Office Suite, Email and operating systems.
ESSENTIAL FUNCTIONS
Install software applications and provide training as needed

Answer user inquiries regarding computer software or hardware operation to resolve problems

Set up equipment for employee use, performing or ensuring proper installation of cables, operating systems, or appropriate software

Read technical manuals, confer with users, or conduct computer diagnostics to investigate and resolve problems or to provide technical assistance and support

Upgrade PC hardware and software, including but not limited to hard drives, memory, peripheral devices, operating systems, app. Software

Assists staff with the installation, configuration, and ongoing usability of desktop computers, peripheral equipment, printers, phone and software within established standards and guidelines

Handle any troubleshooting and technical support issues which may arise

Perform duties in a safe manner including assembly of IT equipment electric power supplies
OTHER RESPONSIBILITIES
Perform other duties and projects as assigned by management
EDUCATION, EXPERIENCE, AND SKILLS REQUIRED
2 years' experience in a related field or equivalent work experience

Requires working knowledge of fundamental operations of relevant software, hardware and other equipment (MS Windows, MS Office)

The ability to train users on software applications

Familiarity with typical desktop computer operating systems (Windows 7, 8, 10 and Android) used by business end users

Must be able to communicate with other employees and read and write at a level that will enable to perform the work in a safe and efficient manner

Must be able to use and acquire knowledge of a variety of computer software applications in word processing, spreadsheets, database and presentation. Must be proficient in MS Word, Excel, Power Point and use of the Internet

Must possess at any time a valid driver's license with a driving record acceptable to ORMAT's auto insurance carrier

Must be able to operate a vehicle in a safe manner
PHYSICAL REQUIREMENTS
The ability to travel for long distances by car and air

The ability to lift up to 50 lbs.

The ability to work at a computer and computer monitor and use repetitive motion for long periods of time

The job requires sitting and/or standing for long periods of time with moderate bending, stooping and kneeling
All your information will be kept confidential according to EEO guidelines.
Ormat is an equal opportunity employer. All qualified applicants for employment with Ormat will receive consideration for employment without regard to race, sex, age, color, religion, marital status, sexual orientation, gender identity, veteran status, status with regard to public assistance, source of income, national origin, citizenship status, disability, or any protected status.