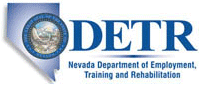 Job Information
Barnes & Noble

Maintenance Technician- 2nd Shift

in

Reno

,

Nevada
Maintenance Technician- 2nd Shift
Location
NV-Reno
Classification
Full-Time
Description
As a member of our Barnes and Noble- Reno DC Team, you have access to:
* Excellent Benefits!
* Subsidized Medical, Dental and Vision Plans!
* 401K Company Match!
* Employee Discounts up to 40%!
* Company Paid Life insurance, tuition reimbursement
and so much more!!
*An excellent Work Environment!
The Maintenance Technician performs maintenance job duties including, but not limited to, troubleshooting, repair and maintaining of facility and material handling equipment (including all conveyor equipment, motors, gear reducers, pneumatic and hydraulic controls and other equipment) to keep the machinery and facility operating efficiently with minimum down-time.
The Maintenance Technician must be able to work independently and assist in training fellow team members, and maintenance helpers.
Essential Functions
• Performs preventative maintenance, repairs and other maintenance functions on facility equipment, as directed by maintenance supervisor or management personnel on duty.
•Completes tasks efficiently and according to company and safety policies
•Keeps equipment and shop areas clean and organized
•Communicates effectively and in a positive manner at all times to other booksellers and vendors
•Assists with new hire orientation and training of maintenance staff, as needed
•Reports to maintenance supervisor on all safety, security, and work progress issues
•Must be able to provide feedback verbally and on shift reports
•Ability to stay up-to-date on and continue learning new skills by reading technical documentation and participating in training sessions, as required
•Must have oral and written communication skills with the ability to communicate to all levels of employees and management in a professional and effective manner, including email and spreadsheets
•Must have an excellent attendance record and respond to requests promptly and appropriately
•Must have flexibility for shift coverage, as needed, overtime is required to support operations and for emergency situations, as determined by management.
•Must be able to work in a busy/fast-paced environment and handle multiple assignments at the same time
•Must be able to read schematics and drawings, as well as follow directions and instructions provided from support vendors and internal sources
•Must be willing, and able, to climb stairs and ladders, work on lifts at heights of 45ft, and in uncomfortable positions
•Must have the ability to lift, push, and pull a minimum of 50lbs alone and 100lbs with help
Qualifications
• Vocational or technical training, with minimum 2 years of practical experience in trouble shooting motor controls and VFD's.
•PLC experience a plus
•Proven experience maintaining facility and equipment including, but not limited to, mechanical, electrical, pneumatic and conveyor systems
•Knowledge of occupational hazards and corresponding safety precautions necessary for the safe performance of assigned maintenance duties and the use of maintenance lubricants and chemicals
•Knowledge of proper terminology of components, hardware, repair parts, and proper use of lifts, meters and tools and knowledge of electric circuits up to 480v AC 3 Phase and 48 VDC
Barnes & Noble is an equal opportunity and affirmative action employer and is committed to providing employment opportunities to minorities, females, veterans, and disabled individuals, as well as other protected groups.