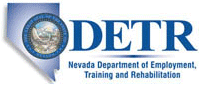 Job Information
Grand Sierra Resort and Casino

Multiple Venue Entertainment Manager

in

Reno

,

Nevada
SUMMARY
Our Multiple Venue Entertainment Manager ensures that all entertainment venues, including bar, pool, theatre and nightclub are operating at a high standard every day, including overseeing beverages and food, ensuring cleanliness and interacting with guests to ensure the best experience possible. They are in charge of executing, controlling and reviewing all processes related to stock control, cash handling, purchasing, cost control, labor management and other important daily procedures. Having a background in food and beverage is a plus for this position.
ESSENTIAL DUTIES AND RESPONSIBILITIES: * _ Primary duties and responsibilities include, but are not limited to, the following:_*
Responsible for the day to day operations of multiple venues.
Oversee all aspects of entertainment operations.
Review weekly/daily schedules for appropriate coverage pertaining to special events, holidays, or low business volume expectations.
Continuously monitor and work at controlling labor and equipment costs. Review daily/weekly payroll and compare to forecast.
Strong knowledge of audience interaction and crowd control
Able to prioritize workload and meet deadlines.
Can work with interruptions and to perform multiple tasks while remaining collected in high pressure situations.
Ability to defuse negative situations and deal with customers and team members in a tactful and respectful manner.
Interview, hire, coach and counsel team members as well as train and monitor team member performance to ensure company guidelines are followed and guest are receiving the best service possible.
Review all disciplinary action in the form of written or verbal counseling before being issued to employee.
Maintains and organizes all Storage of Service Equipment.
Creates Purchase Order for Service Equipment.
Assists nightly Pre-Shift w/ Department.
Ensures that private events are properly executed.
Control cash and other receipts in accordance with policies and procedures.
Maintains a professional work environment with management and staff.
Participates in meetings and training as required.
Maintains complete confidentiality of all company information at all times.
Performs all job duties in a safe and responsible manner.
Performs other duties as may be assigned by department and/or company management.
KNOWLEDGE/SKILLS/ABILITIES
Effective written and verbal communication skills.
Time management and organization skills.
Basic computer knowledge.
Strong interpersonal skills and the ability to work autonomously and as a member of a team.
Food and Beverage experience a plus.
Five years' experience in a fast passed environment.
PHYSICAL DEMANDS
The physical demands described here are representative of those that must be met by an employee to successfully perform the essential functions of this job. Reasonable accommodations may be made to enable individuals with disabilities to perform the essential functions.
While performing the duties of this job, the employee: must be able to maintain physical stamina and proper mental attitude to work under pressure in a fast-paced, casino environment and effectively deal with customers, management, team members and others. Is regularly required to sit; stand; walk and move through all areas of the casino; speak and hear; use hands to finger, handle, or feel. May reach with hands and arms above shoulder level; bend/stoop, squat, balance, kneel, lift and push/pull. The employee must occasionally lift and/or move up to 25 pounds. Specific vision abilities required by this job include close vision, distance visions, color vision, peripheral vision, depth perception, and ability to adjust focus.
WORK ENVIRONMENT
The work environment characteristics described here are representative of those a team member encounters while performing the essential functions of this position. Reasonable accommodations may be made to enable individuals with disabilities to perform the essential function.
While performing the duties of this job, the employee is regularly exposed to a smoke-filled environment. The noise level in the work environment is usually loud.
Department: GSR - Entertainment Administration
Company: Grand Sierra Resort and Casino
Age Requirement: Must be 21 years or Over
# of openings: 1