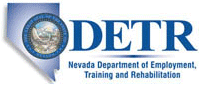 Job Information
Oracle

Oracle Strategic Account Manager - Marketing Cloud

in

Reno

,

Nevada
Member of an expert services team who is responsible for delivering a quality solution in a timely manner, on budget and to a client*s satisfaction. Responsible for delivering a set of services and key deliverables that match customer specifications. Key responsibilities include the development, testing, and launching of marketing programs.
Senior consulting member of the Expert Services team who provides expert services both as an individual and a team member. Takes direction from senior team members and management to ensure quality marketing deliverables for Oracle customers. Has advanced subject matter expertise in marketing programs and campaigns. Has the ability to develop, coordinate, test, and launch standard/advanced interactive marketing programs using the Oracle Marketing platform for on-time, on-budget, and error free project deliverables. Takes an active role in guiding junior team members and leading projects. Can actively manage and resolve customer escalation, project scope issues, and technical challenges. Reviews project requests from clients to determine how to implement using established processes and best practices, or scope production specifications for custom projects.
5 Years of professional experience. 1-2 Years of email coding experience. Experience with HTML, CSS, XML, XSLT 1.0, and JavaScript. Understanding of email design and copywriting. Previous experience interacting with client/customer base.
Oracle is an Affirmative Action-Equal Employment Opportunity Employer. All qualified applicants will receive consideration for employment without regard to race, color, religion, sex, national origin, sexual orientation, gender identity, disability, protected veterans status, age, or any other characteristic protected by law.
Account Manager
Oracle's mission is to help people see data in new ways, discover insights, and unlock endless possibilities.
At Oracle North America Applications Consulting, we're building the bridge between Oracle's innovative technology and the people who use it to achieve incredible things.
Our team focuses on North American based clients using our back office cloud applications. Our resources are primarily located in North America and India. We're growing fast, and we need consultants ready to bring their unique skills, energy, and creativity to help us continuously innovate how we deliver world-class client experiences on cloud applications projects.
Account Managers have a background in and solid understanding of email marketing, digital marketing, and SaaS based technology and are team players with positive attitudes and effective communication skills. They know how to manage project and client budgets, and have successfully obtained new contracts. ESP or related agency or client management experience are key along with excellent oral, written, and presentation skills. Account Managers have earned degrees in Bachelor of Arts or Bachelor of Science with a concentration in marketing or business and are highly organized and able to manage multiple tasks. Account Managers are proactive and take initiative with internal stakeholders and clients and are able to negotiate and solve problems
A skilled utility industry account manager who knows how to reinvent Energy Retail & Customer Services in the new digital world and provide our utility clients with industry solutions and services.
Specifically, you will be responsible for deliverables at every phase of the software implementation lifecycle such as:
Program and Project Management:
You will be the day-to-day contact for our client contact responsible for ensuring work is completed including projects, campaigns, and creative

Be held accountable to managing deadlines, approvals, and ensure business requirements are met

Conduct status calls, send follow-up notes, and provide status reports on a daily and/or weekly basis

QA of all campaigns prior to client review ensuring that they were built to spec

Ensuring all client communication is succinct, accurate, and on time

Maintaining an excellent relationship with peers and peer groups internally
Voice of the client:
Know and understand your client's business intimately and be an effective spokesperson for the client representing their point of view and concerns

Understand your client's business and work to identify sales opportunities within existing accounts
Platform Expertise:
Maintain an in-depth knowledge of our SaaS platforms so you can support clients, know the right questions to ask, and answer questions

Analyze key email performance indicators and identify opportunities for optimizing results.

Weekly and daily reporting
The life of an Account Manager
Client success
Our entire practice takes a "client first" approach to everything we do. You will design solutions for what the client needs—scaled to their business—nothing more, nothing less.
You will work as a trusted advisor for the client, delivering with quality, and predictability. You will strive to exceed the client's expectations and maintain a culture of accountability by continuously soliciting client feedback—and acting on it.
Leadership
You will lead, coach, and mentor junior employees on the Oracle team to confirm all team members are proactively completing tasks at hand. You will participate in shaping our team, recruiting, people development, and programs to engage and develop our people.
You will help imagine the art of the possible, dreaming up what we/aren't/thinking about—new assets, better delivery approaches—and help our clients do the same.
At Oracle Consulting, we believe:
The attributes of modern cloud businesses demand new ways of thinking: more human-centered and experienced-based approaches.

Cloud technology should free people from bureaucracy and hierarchy and empower them to analyze and solve problems independently.

Aligning people, processes, and technology to the overall business strategy—with empathy and creativity—transforms industries.

Celebrating each employee's contributions—not just their skills on paper, but who they really are—cultivates an environment where our people are engaged, believe in our vision, and are fiercely committed to creating game-changing results for our clients.

Operating with candor builds trust. We develop long-lasting client relationships and engage as a trusted adviser on whom our clients can depend.

People are the heart of every business. Developing and coaching the people to excel in their role, achieving great things for an individual's career, the business, and our clients is paramount to our success.

Collaborating with your colleagues to create thought leadership improves the way we deliver in the market.
You are:
An out-of-the-box thinker always looking for new approaches and solutions. You enjoy rolling up your sleeves and tackling challenges with a hands-on approach. You're interested in technology, but you recognize it's not the only factor that determines success in the cloud. You have a passion for client success across the lifecycle-building relationships that blossom into trusted partnerships one decision at a time. You know the key to delivering exceptional customer experiences lies in your ability to apply industry knowledge, providing relevant and dynamic insights to each client you serve. You'd much rather listen, ask questions, and engage in candid conversations to design innovative solutions. Entrepreneurial-minded, you have sound judgement and can navigate complexity. You are a highly collaborative team-player who can navigate different personalities, work well with others, and share lessons learned and knowledge gained from project experience. You take ownership of your individual success as well as those around you, modeling integrity and accountability with colleagues and clients.You are a skilled utility industry practitioner who knows how to reinvent Energy Retail & Customer Services in the new digital world and provide our utility clients with industry solutions and services.
JoinNAAC-V-CXM
Job: *Consulting
Organization: *Oracle
Title: Oracle Strategic Account Manager - Marketing Cloud
Location: United States
Requisition ID: 200015LO