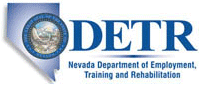 Job Information
Oracle

Oracle Technical Consultant - CXM - Eloqua specific

in

Reno

,

Nevada
As a recognized authority and leading contributor within their practice, this senior-level consulting position provides consistent high quality and innovative solution leadership to a project team. Leads the solution design and implementation aspects of engagement(s) ensuring high quality, integrated software solutions within constraints of time and budget.
Analyzes business needs to help ensure Oracle solution meets the customer s objectives by combining industry best practices, product knowledge, and business acumen. Exercises judgment and business acumen in selecting methods and techniques to deliver functional and technical solutions on non-routine and very complex aspects of applications and technology installations. Provides direction and mentoring to project teams, and effectively influences customer leadership on key decisions. Supports the business development efforts by pursuing new opportunities and extensions. Collaborates with the consulting sales team by providing domain expertise. Resolves complex customer issues by recommending and implementing solutions. Demonstrates expertise in multiple business processes across two or more product families or ability to architect and design technology solutions encompassing multiple products and make decisions based on impact across the stack.
8-10 years of experience relevant to this position including 4 years of consulting experience. Prior team leadership or management experience preferred. Undergraduate degree or equivalent experience preferred. Product or technical expertise relevant to practice focus. Ability to communicate effectively. Ability to build rapport with team members and clients. Strong influencing and negotiation skills. Ability to travel as needed.
Oracle is an Affirmative Action-Equal Employment Opportunity Employer. All qualified applicants will receive consideration for employment without regard to race, color, religion, sex, national origin, sexual orientation, gender identity, disability, protected veterans status, age, or any other characteristic protected by law.
Technical Consultant, CXM
Oracle's mission is to help people see data in new ways, discover insights, and unlock endless possibilities.
At Oracle North America Applications Consulting, we're building the bridge between Oracle's innovative technology and the people who use it to achieve incredible things.
Our team focuses on North American based clients using our back office cloud applications. Our resources are primarily located in North America and India. We're growing fast, and we need consultants ready to bring their unique skills, energy, and creativity to help us continuously innovate how we deliver world-class client experiences on cloud applications projects.
Eloqua Technology and Implementation Services is a key team within the Oracle Marketing Cloud Consulting Organization responsible for designing and building solutions for new and existing Eloqua clients.
Implementations range from self to full service, simple to multi brand/multi-channel configurations, platform and/or feature migrations, and the configuration of new feature add-ons. In this role, the Consultant is responsible for delivering white glove service through product expertise, delivery excellence, while always maintaining a strong customer focus.
Ideal candidate will excel in creating a global inclusive environment, possess an infectious positive can-do attitude with the ability to inspire and build rapport with team members and clients. This person maintains a collaborative approach when working across teams, and delivering results under pressure. This candidate will have experience in supporting previous digital marketing automation tool implementations and/or expert level knowledge of the Eloqua platform with transferable skillset. Knowledge of Marketing Automation best practices and strategy, data management best practices, APIs, and application of project management and agile methodologies are key to the Consultants success.
A skilled utility industry practitioner who knows how to reinvent Energy Retail & Customer Services in the new digital world and provide our utility clients with technical industry solutions and services.
Specifically, you will be responsible for deliverables at every phase of the software implementation lifecycle such as:
Implementation:
o Scope: lead project scoping exercise capturing Client requirements.
o Documentation: document and obtain Client sign-off on requirements.
o Demonstrate & Train: demonstrate configuration process according to Client requirements via webex training.
o Build: where applicable, configure front end fields according to Client spec.
o QA: quality check configuration against implementation standards and Client requirements.
o Test: create test plan and execute validating configuration.
o Review: review configuration with end customer ensuring accuracy and satisfaction.
o Client sign-off: following configuration completion & review, Client training, and all contractual deliverable are complete, obtain final BRD and implementation sign-off.
o Transfer to Managed/Self Services: initiate meeting/communication formally concluding configuration and transitioning Client to managed/shared services.
o Communication: communicate implementation completion with assigned account owner and Client lead.
o Documentation: transfer and host all documentation captured during build process.
o Administration: complete all remaining administrative tasks as required.
Business Development & Pursuit Support:
o Provide on boarding support and expertise to the sales, sales consultants, account management teams. Including: present overview of implementation offering, lead high level project scoping discussions, generate estimated level of effort & time to market estimate, provide overview of asset delivery requirements, and more.
Post sale support:
o Internal Contract Review: Participate in internal contract overview meeting verifying delivery requirements, time to market commitments, & resource needs.
o Provisioning: Monitor new Client provisioning process ensure a seamless customer experience.
o Allocation: Ensure appropriate resource assignment is aligned via sales and PM.
o PSRS Configuration: Coordinate project code configuration with assigned PM/Sales in advance of kick-off.
o Pre Client Kick-off activities: customize deck, create asset delivery requirements documentation, build out project plan wireframe, create Oracle/Client contact sheet, configure demo environment use cases, and more.
Department innovation and optimization: Responsible for delivering on full Campaign Service Offering. Contribute to the offering evolution by sharing ideas around new customer needs and future trends, executing on innovative staffing plans and process enhancements, meeting evolving Client expectations, and supporting ongoing changes in technology.

Fiscal Responsibility: general T&E management, chargeability targets, & maintain optimal delivery margins.

Technology: contribute to product direction through regular feedback: changes in industry demands, roadmap, usability (Oracle and Client user stories), bugs, and product efficiencies.

Delivery excellence: ensure process standardization and governance practices applied and leverage reusable artefacts.

Reporting: productivity, chargeable activity, incident analysis, and adhoc reporting as required by manager.

Collaboration: with sales, account management, deliverability, creative, strategy, Tech, and project teams to identify digital strategies and solutions that will best meet client's needs.

Culture: contribute to a global team player culture, with a focus on positive values, collaboration and creating a positive and successful working environment.
Skills
Cloud Marketing Automation

Oracle Eloqua Certification (or competitor equivalent)

Eloqua Administration and Implementation experience, including technical product knowledge

Data Modeling & System Architecture knowledge

Program and Campaign strategy and design

Project management experience

Database marketing, CRM and DW integration experience and best practices

Knowledge of basic ETL processes

Eloqua API build and integration experience

HTML, CSS, Javascript and landing page automation, Simple SQL/PLSQL script
Relevant Experience
5 – 7 years relevant experience in email marketing or interactive marketing industry required

2 years consulting experience preferred

Strong communication and presentation skills with the ability to communicate and negotiate in a professional manner with clients and internal staff

Undergraduate degree or equivalent experience preferred

Ability to travel as needed
Skills
The life of a Technical Consultant
Client success
Our entire practice takes a "client first" approach to everything we do. You will design technical solutions for what the client needs—scaled to their business—nothing more, nothing less.
You will work as a trusted advisor for the client, delivering with quality, and predictability. You will strive to exceed the client's expectations and maintain a culture of accountability by continuously soliciting client feedback—and acting on it.
Leadership
You will lead, coach, and mentor junior employees on the Oracle team to confirm all team members are proactively completing tasks at hand. You will participate in shaping our team, recruiting, people development, and programs to engage and develop our people.
You will help imagine the art of the possible, dreaming up what we/aren't/thinking about—new assets, better delivery approaches—and help our clients do the same.
At Oracle Consulting, we believe:
The attributes of modern cloud businesses demand new ways of thinking: more human-centered and experienced-based approaches.

Cloud technology should free people from bureaucracy and hierarchy and empower them to analyze and solve problems independently.

Aligning people, processes, and technology to the overall business strategy—with empathy and creativity—transforms industries.

Celebrating each employee's contributions—not just their skills on paper, but who they really are—cultivates an environment where our people are engaged, believe in our vision, and are fiercely committed to creating game-changing results for our clients.

Operating with candor builds trust. We develop long-lasting client relationships and engage as a trusted adviser on whom our clients can depend.

People are the heart of every business. Developing and coaching the people to excel in their role, achieving great things for an individual's career, the business, and our clients is paramount to our success.

Collaborating with your colleagues to create thought leadership improves the way we deliver in the market.
You are:
An out-of-the-box thinker always looking for new approaches and solutions. You enjoy rolling up your sleeves and tackling challenges with a hands-on approach. You're interested in technology, but you recognize it's not the only factor that determines success in the cloud. You have a passion for client success across the lifecycle-building relationships that blossom into trusted partnerships one decision at a time. You know the key to delivering exceptional customer experiences lies in your ability to apply industry knowledge, providing relevant and dynamic insights to each client you serve. You'd much rather listen, ask questions, and engage in candid conversations to design innovative solutions. Entrepreneurial-minded, you have sound judgement and can navigate complexity. You are a highly collaborative team-player who can navigate different personalities, work well with others, and share lessons learned and knowledge gained from project experience. You take ownership of your individual success as well as those around you, modeling integrity and accountability with colleagues and clients.You are a skilled utility industry practitioner who knows how to reinvent Energy Retail & Customer Services in the new digital world and provide our utility clients with industry solutions and services.
JoinNAAC-V-CXM
Job: *Consulting
Organization: *Oracle
Title: Oracle Technical Consultant - CXM - Eloqua specific
Location: United States
Requisition ID: 200015LP