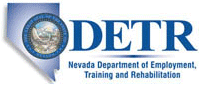 Job Information
Renown Health

Panel Coordinator Medical Assistant

in

Reno

,

Nevada
Panel Coordinator Medical Assistant
Requisition id: 156375
Department: 530272 Health Coaches
Facility: Renown Medical Group (Reno)
Schedule: Full Time
Shift: Day
Category: Allied Health
Location: Reno,NV
Position Purpose
Per local, statewide or nationally determined protocol and physician peer-reviewed recommendations and/or in compliance with those initiatives or regulations, the Panel Coordinator Medical Assistant will support providers, staff, and patients.
Provides support to the Care Team (provider, medical assistant, nurse, etc.) by coordinating care for patients on the daily schedule. Focus on health maintenance topics, preventative measures, and all pre-visit planning related activities within the context of a primary care medical home. In continuous partnership with patients and providers will promote excellent patient care and an optimal patient experience.
Nature and Scope
Per local, statewide or nationally determined protocol and physician peer-reviewed recommendations, or in compliance with those initiatives or regulations, the Panel Coordinator Medical Assistant will have the following Primary Responsibilities:
Identify the unique health care needs of individuals in targeted cohorts.
Is independently responsible for tracking, coordinating, and prepping chart to ensure that quality measures are met within specific quality goal parameters. Manages quality reports and metrics of designated clinics. Works autonomously to assist coordination of care management activities for assigned patient groups. Independently performs audits and works with clinic staff to close gaps in care.
o Review provider schedules and patient charts to assist the care team in coordinating care for visits and identifying preventive healthcare needs.
Help patients in utilizing resources, including scheduling appointments and communication to patients to ensure they access appropriate care resources, and assisting with completion of applications for programs for which they may be eligible.
Assist with relaying unrecognized Hierarchical Condition Category (HCC) codes from our partner insurance company and relaying relevant information to the provider.
Advise patients or cohorts on overdue diagnostic/preventive screenings, such as breast cancer screening, pap smears, colorectal cancer screening, or diabetes screenings and other health maintenance topics.
Chart review and assessment of gaps in care or opportunities, and effective communication of those care gaps to patients and/or care team members, including the provider.
Complete dual visits with the providers
Contact patients in person, by phone or in writing or follow-up.
Expected to help with the clinic daily workflow if needed. Daily workflow consist of but not limited to:
Rooming for individual providers, processing non-provider visits for the clinic, processing incoming faxes, administering immunizations, answering incoming phone calls.
Participate in all team huddles, team meetings and monthly in-service trainings.
Demonstrate established customer service behaviors and standards.
Challenges to this position are delivery of patient care complicated by new techniques, paperwork, changing department and hospital policies, increased information available on each patient, and fluctuations in staffing.
The incumbent uses professionalism and diplomacy with interacting with patients of all ages, their families, physicians, physician office staff and other health care providers in the accurate collecting of demographic, clinical and financial information in person or via telephone interviews.
This position will keep abreast of all standards to assure compliance with federal, state and local regulatory agencies and ensure compliance with federal, state and local regulatory agencies including third party reimbursement requirements.
This position does provide patient care
Disclaimer
The foregoing description is not intended and should not be construed to be an exhaustive list of all responsibilities, skills and efforts or work conditions associated with the job. It is intended to be an accurate reflection of the general nature and level of the job.
Minimum QualificationsRequirements – Required and/or Preferred
Name
Description
Education:
Must have working-level knowledge of the English language, including reading, writing and speaking English.
Experience:
One (1) year of medical back office experience, or the completion of a medical assistant externship. Multi-physician office practice experience highly preferred.
License(s):
Current State of Nevada license for Office Laboratory Assistant, or an application must be submitted within 90 days of employment. Failure to apply for, and/or obtain license within 90 days will result in termination. (License not required for 100631, 110766)
Certification(s):
Current AHA approved BLS/CPR or ability to obtain within 90 days of employment required (with the exception of 100631, 100766). Current Certified Medical Assistant (CMA) certification or Registered Medical Assistant (RMA), Certified Clinical Medical Assistant (CCMA), National Certified Medical Assistant (NCMA)or ability to obtain one of these certifications within 90-days of employment required.
Computer / Typing:
Must possess, or be able to obtain within 90 days, the computers skills necessary to complete online learning requirements for job-specific competencies, access online forms and policies, complete online benefits enrollment, etc.