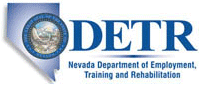 Job Information
City of Reno, NV

Parking Enforcement Officer

in

Reno

,

Nevada
Parking Enforcement Officer
Print
Subscribe
Class Title
Parking Enforcement Officer
Class Code
1723
Salary
$43,727.50 - $61,503.76 Annually
Classification Description Summary
Under supervision, performs a variety of duties involved in the enforcement of City parking regulations and ordinances; and provides general assistance and information to the public including information regarding applicable parking regulations.
Essential Functions
The following duties are typical for this classification. Incumbents may not perform all of the listed duties and/or may be required to perform additional or different duties from those set forth below to address business needs and changing business practices.
Enforce City parking regulations and ordinances pertaining to time, bus, loading and fire zones, bike lanes, residential parking permits, abandoned vehicles, and handicapped parking; issue citations or notices of violation; appear before a hearing officer to defend contested citations as necessary.
Patrol the City on an assigned route and mark vehicles in violation of parking codes; cite vehicles exceeding time limits; enter information into handheld ticket writer; take photo documentation with handheld ticket writer and attach to infraction.
Provide assistance to the general public; provide assistance in road side emergency situations; provide directions to various City locations.
Respond to requests for service from the general public; retrieve messages and return calls for inquiries and complaints left on message line; follow-up and complete service requests generated through Reno Direct; complete follow-up information in the Q-Alert system.
Assist in traffic and crowd control functions at various special events; interact with and provide assistance to various other public agencies in the performance of assigned duties.
Assist in the identification and removal of abandoned or illegally parked vehicles.
Report broken and/or malfunctioning parking meters; bag or remove bags from meters for special parking requirements.
Report damaged traffic control devices, power lines, road hazards, vehicle accidents, and related items while on patrol and provide traffic control while on the scene.
Make entries and inquiries into the computer system regarding vehicle registration, title checks, and abandoned vehicles.
Provide training to new employees and employees from other departments.
Perform special assignments as assigned.
Perform related duties as required.
Minimum Qualifications
The following generally describes the knowledge and ability required to enter the job and/or be learned within a short period of time in order to successfully perform the assigned duties.
Knowledge of:
Pertinent federal, state, and local laws, codes, and regulations including those related to parking.
Principles and techniques of effective public relations.
Principles and procedures of record keeping including proper procedures for the maintenance of activity logs and reports.
Dispute resolution and hearing procedures.
General office procedures, methods, and equipment.
Operational characteristics of light automotive vehicles.
Occupational hazards and standard safety practices.
Geography of the City, including the location and layout of streets.
Ability to:
Perform a variety of non-sworn law enforcement duties including those related to parking code enforcement.
Interpret and correctly, fairly, and impartially apply and enforce laws, ordinances, and departmental policies and procedures including those related to parking regulations.
Operate handheld ticket writer device including taking photos and printing citations.
Maintain a current knowledge of procedures related to areas of assignment.
Accurately complete appropriate forms and documents relevant to the work performed.
Respond to requests and inquiries from the general public; explain parking and other ordinances to merchants and other members of the public.
Deal tactfully and courteously with the public and law enforcement personnel.
Maintain appropriate professional demeanor when dealing with irate members of the public.
Understand and operate the NLETS system.
Safely and effectively operate light automotive vehicles.
Operate modern office equipment including computers and applicable software.
Analyze situations and adopt a course of action.
Exercise sound judgment in emergency situations.
Work independently in the absence of supervision
Understand and follow oral and written instructions.
Type and enter data at a speed necessary for successful job performance.
Work in a team based environment to achieve common goals.
Coordinate multiple projects and complex tasks simultaneously.
Meet the physical requirements to safely and effectively perform the assigned duties.
Communicate clearly and concisely, both orally and in writing.
Establish and maintain effective working relationships with those contacted in the course of work.
Education and Experience Guidelines - Any combination of education and experience that would likely provide the required knowledge and abilities is qualifying. A typical way to obtain the knowledge and abilities would be:
Education/Training:
Equivalent to the completion of the twelfth grade.
Experience:
One year of experience providing in person customer service. Experience in the enforcement of codes or ordinances is desirable.
License or Certificate:
Possession of an appropriate, valid driver's license.
Possession of or ability to obtain within six months of appointment, valid NLETS certification.
Supplemental Information
PHYSICAL DEMANDS AND WORKING ENVIRONMENT
The conditions herein are representative of those that must be met by an employee to successfully perform the essential functions of this job. Reasonable accommodations may be made to enable individuals with disabilities to perform the essential job functions.
Environment: Work is performed primarily in a field environment; travel to different sites; exposure to inclement weather conditions, noise, dust, fumes, and gases; exposure to irate and abusive individuals; exposure to mechanical hazards and to hazardous traffic conditions; work and/or walk on various types of surfaces including slippery or uneven surfaces and rough terrain.
Physical: Primary functions require sufficient physical ability and mobility to work in a field setting; to walk or sit for prolonged periods of time; to lift, carry, push, and/or pull light to moderate amounts of weight; to operate office equipment requiring repetitive hand movement and fine coordination including use of a computer keyboard; to operate assigned equipment and vehicle; and to verbally communicate to exchange information.
Other Requirements
G19 Local 39 Non-Supervisory
Updated: 08/11/2019
JD 11/2018
BENEFITS IN BRIEF
No state income tax.
Nevada PERS retirement plan. Vesting in 5 years.
No social security participation (1.45 % Medicare deduction required).
City paid medical, dental, and vision insurance coverage for employee. City pays a substantial amount towards dependent coverage.
City paid long term disability insurance and life insurance.
Twelve paid holidays.
Deferred compensation plans 457 and 401(a) available.
Vacation leave accrued at 4 hours per bi-weekly pay period.
Sick leave accrued at 4 hours per bi-weekly pay period.
Credit Union available.
Subscribe