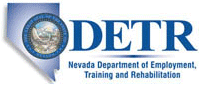 Job Information
Anixter

Part-Time Warehouse Associate

in

Reno

,

Nevada
Warehouse Associate – Part-Time
At Anixter, we give you an opportunity for a career and a great work environment. We are a friendly, employee focused organization that prides itself on customer service, flawless execution and a hard day's work. If you are looking for a great work environment, great benefits and an opportunity to grow your career, please read on!
We currently have an opportunity for highly motivated team players as a Warehouse Associate at our Reno, NV distribution center. In this role, you will be expected to work in several functions in the warehouse, which may include; Receiving, Picking, Packing, Cutting and Shipping. The associate will eventually be cross trained to move to different departments with minimal notice to help support the business and ensure on-time completion of customer orders.
These positions will be on 2nd shift. The expected hours for these positions will be 3:00pm – 9:30pm.
Pay for these positions will be $17/hr which includes a shift differential.
In addition, this role is responsible for:
Receiving material while ensuring perfect quantity and material match;

Packing material with care to ensure our customers get what they ordered and in perfect shape;

High quality, best in class, wire and cable processing;

Operating machinery to process wire and cable, including computers and scan guns;

Maintaining inventory and service levels to meet all necessary customer requirements and delivery deadlines;

Stock replenishment and cycle counting;

Use bar-code scanner to scan and signal empty bins;

Handle material shortage requests;

Perform quality work within deadlines with or without direct supervision;

Interact professionally with other employees, customers and suppliers;

Work effectively as a team contributor on all assignments; and

Follow company safety policies and procedures.
Qualifications
The successful candidate must have:
At least 6 months prior work experience.

Experience in warehousing, distribution, production, retail or manufacturing preferred.

Ability to lift up to 50 lbs.

Ability to lift, bend, reach, push, pull, squat and walk throughout a shift.

Ability to stand and walk for prolonged periods of time, generally an entire shift (8+ hours per day).

Demonstrate prior experience operating forklifts and/or other powered industrial equipment.

Demonstrated math, counting, reading and writing skills.
About Anixter – Who We Are
We enable the connected world. From securer facilities and communities, to more efficient networks and industrial environments, we deliver the infrastructure solutions—and intelligence—that sustain our customers businesses. Through our superior product offerings, unmatched global distribution network, expert supply chain management and technical know-how, we drive efficiency and effectiveness to benefit our customer's bottom line.
Anixter International is a leading global distributor of Network & Security Solutions, Electrical & Electronic Solutions and Utility Power Solutions. We help build, connect, protect and power valuable assets and critical infrastructures. From enterprise networks to industrial MRO supply to video surveillance applications to electric power distribution, we offer full-line solutions, and intelligence, that create reliable, resilient systems that sustain businesses and communities. Through our unmatched global distribution network along with our supply chain and technical expertise, we help lower the cost, risk and complexity of our customers' supply chains.
Anixter, with over $7 billion in annual revenue, adds value to the distribution process by providing our customers access to 1) innovative supply chain solutions, 2) over 450,000 products and $1.2 billion in inventory, 3) approximately 320 warehouses/branch locations with approximately 9 million square feet of space and 4) locations in over 300 cities in more than 50 countries.
Check us out on the web at www.anixter.com for more information.
We require all of our employees to perform work in an ethical manner and uphold a culture of honesty and ethics at all times.
Anixter is an Equal Opportunity and Affirmative Action Employer; Minority / Female / Disabled / Veteran
Keywords: safety, warehouse, forklift, pick, pack, receive, packing, picking, receiving, wire, cable, retail, csr, customer service, production, assembly, laborer, sort, sorting, clerk, ship, shipping, deliver, cycle, count, inventory, quality, investigate, research, FIFO, ups, fedex, dhl, TL, LTL, parcel, freight, truck load, 5S, six sigma, cdl, will call, dock, replenish, load, unload, WMS, as400, fulfillment, coordinator, administration, distribution, specialist, military, Army, Navy, Marine, Air Force, Coast Guard, National Guard
Click here to apply online (http://jobs.anixter.com/apply-us?JOBSHARE7YP7VVZTJI3UMB5OG25W3GL6X6NQEEILXNBHZWYGF3LWL2QK7JP7543I6VQLL5J454)
Click here to apply online
EB-1694514233