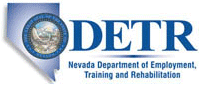 Job Information
Prime Healthcare

PHYSICAL THERAPIST - OTHER PHYSICAL THERAPY

in

Reno

,

Nevada
Other Physical Therapy
8 hr, varied shift
Per diem
Provides medically prescribed consultative and therapeutic services in order to restore function and prevent disability in patients with musculoskeletal, cardiopulmonary and/or integumentary disorders. The Physical Therapist I perform responsibilities in accordance with Physical Therapy/Hospital Policy, state and federal regulatory licensing and accrediting requirements.
Education and Work Experience
Previous hospital experience is preferred.

One year experience in related skill area is preferred.

Computer skills are preferred.

Certificate/B.S./Masters or Doctorate Degree in Physical Therapy from an institution offering training in this specialty plus supervised clinical internship to prepare for professional registration. APTA accredited preferred.

Maintains the requirements for a valid license as a licensed physical therapist in the State of Nevada.

BLS (AHA) for healthcare provider's certification upon hire and maintain current

Driver's license and vehicle highly preferred, in which case driver to maintain current required levels of auto insurance coverage (ie: State and employer required).
Employees must be in their current position for a minimum of six calendar months and not received any disciplinary action within the last six months to apply and be considered for a transfer.
We are an Equal Opportunity/ Affirmative Action Employer and do not discriminate against applicants due to veteran status, disability, race, gender, gender identity, sexual orientation or other protected characteristics. If you need special accommodation for the application process, please contact Human Resources. EEO is the Law:https://www.eeoc.gov/sites/default/files/migratedfiles/employers/posterscreenreaderoptimized.pdf
Name: Saint Mary's Regional Medical Center
ID: 2020-56090
Street: 645 N Arlington Ave
Post End Date: 1/20/2021
Shift: Variable