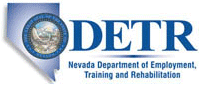 Job Information
Oracle

Principle Cloud Security Analyst

in

Reno

,

Nevada
Design, develop, troubleshoot and debug software programs for databases, applications, tools, networks etc.
As a member of the software engineering division, you will take an active role in the definition and evolution of standard practices and procedures. You will be responsible for defining and developing software for tasks associated with the developing, designing and debugging of software applications or operating systems.
Work is non-routine and very complex, involving the application of advanced technical/business skills in area of specialization. Leading contributor individually and as a team member, providing direction and mentoring to others. BS or MS degree or equivalent experience relevant to functional area. 7 years of software engineering or related experience.
Oracle is an Affirmative Action-Equal Employment Opportunity Employer. All qualified applicants will receive consideration for employment without regard to race, color, religion, sex, national origin, sexual orientation, gender identity, disability, protected veterans status, age, or any other characteristic protected by law.
Principal Cloud Security Analyst
10540.Software Developer 4.PRODEV.SWENG.IC4
You will have the opportunity to work in a cloud-scale environment using the latest security technologies/tools and collaborate with the best minds in the industry, to collectively stay ahead and respond to increasing threats to cloud services. The SaaS Cloud Security (SCS) organization is responsible for securing enterprise-grade software services on behalf of our 25,000 customers, processing over 60 billion transactions per day.
Product Security Architecture and Assurance team within SCS is responsible for security architecture and product security across SaaS including Oracle Fusion Cloud. We are looking for an experienced security professional to work with SaaS teams in security architecture reviews covering product security, cloud security and information security aspects. This position require experience in network security, product security architecture, cloud security and technical program management. This individual will work on various SaaS security reviews activitity including developing repository, worfkflow process, documentation and approval for security related network changes to meet long term audit, customer and internal tracking requirements.
Key Responsibilities
Support security architecture review of SaaS Cloud services and internal SaaS projects

Define and implement approval workflow and repository requirements for tracking network security related changes including port matrix across SaaS

Review and approval of network security related changes including port matrix

Work with compliance team to help gather and provide information and evidence to support regulatory audits

Help/guide SaaS teams to prepare for, follow up on, and successfully complete SaaS Security reviews

Provide guidance to SaaS teams on alignment with SaaS Security Architecture and adoption of Shared SaaS Cloud Security Services

Identify opportunities for improvements in streamline the security review process

Track incoming security review requests and help priortize in collaboration with SaaS teams
Preferred Qualifications
Knowledge & experience in product development

Knowledge & experience in network security

Hands-on experience with security review of cloud services (IaaS, PaaS or SaaS) including familiarity with CSSAP

Strong engineering and architectural background

Experience in information security of public cloud, systems architecture, and product security

Excellent team player, willing to share knowledge and skills with peers and team members

Strong presentation, written and verbal communication skills

Bachelor's degree in Computer Science or related field

Previous experience in OCI and SaaS is a plus

Previous experience in cloud native technologies is a plus

Security certifications such as CISSP or CSSLP or CISA is a plus
Job: *Product Development
Organization: *Oracle
Title: Principle Cloud Security Analyst
Location: CAN-CA,Canada-Toronto
Requisition ID: 20000W9G
Other Locations: US-Colorado, United States