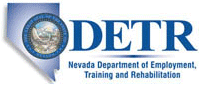 Job Information
Oracle

Sales Operations Analyst 2

in

Reno

,

Nevada
Performs budgeting, planning, and analysis activities for sales operations.
Performs budgeting, planning, and analysis activities for sales operations. Reviews capital expenditures and analyzes sales-related expenses associated with such things as the order pipeline, bookings, revenue forecasting, revenue reporting, sales productivity and goal attainment. Performs regular variance analysis for expenses and budgets. Evaluates pricing structures to ensure fit with company objectives. Effectively incorporates client delivery schedules and operational changes into future revenue forecasts and revenue timeline considerations. Maintains and enhances sales force automation systems, product/service costing models, and margin management tools/systems to effectively monitor and manage revenue/expenses. May develop sales quote tools.
Duties and tasks are standard with some variation. Completes own role largely independently within defined policies and procedures. 2 years relevant experience and BA/BS degree preferred.
Oracle is an Affirmative Action-Equal Employment Opportunity Employer. All qualified applicants will receive consideration for employment without regard to race, color, religion, sex, national origin, sexual orientation, gender identity, disability, protected veterans status, age, or any other characteristic protected by law.
NetSuite is seeking an experienced Sales Operations Analyst who will play a key role on a dynamic team to build maintain and support processes and systems working with data within the Sales Organization. As part of the NetSuite Sales team, the Sales Operations Analyst will play a key role in contributing to the success of our sales team and NetSuite's continued growth and be responsible for system configuration, data quality and improvements to support changing business requirements.
Job Duties:
· Create and maintain automated audits/reports of key sales data to monitor and maintain quality and correctness of data
· Clean/update any incorrect data in NetSuite sales (CRM) to keep data synchronized
· Manage and monitor requests from sales teams
. Implement systems changes and communicate with sales and other relevant teams
· Other data related projects as needed
Requirements:
· Excel skills
· Minimum of 3-6 years related experience
· Strong troubleshooting and problem-solving skills
· Excellent interpersonal skills working in a team environment
· Self-motivated, capable of working independently when needed
· Organized and reliable, able to efficiently manage multiple tasks
· Great attitude and work ethic
· Ability to work effectively with minimal supervision under tight deadlines
· Able to adapt to the quickly changing pace of a dynamic environment
Job: *Business Operations
Organization: *Oracle
Title: Sales Operations Analyst 2
Location: United States
Requisition ID: 20000M9A