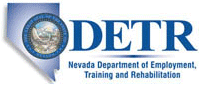 Job Information
Grand Sierra Resort and Casino

Security Officer/Part-Time $17.00!!

in

Reno

,

Nevada
SUMMARY
The Grand Sierra Resort and Casino is seeking a talented and qualified individual to serve as a property Security Officer. The applicant must have previous Security experience. Proven organizational skills, exceptional guest service and problem solving skills. As a Security Officer you will ensure a safe, hospitable, smooth and efficient operation. This role is highly visible and interacts with sponsors, vendors, clients, and GSR Management. Leads by example at all times and provides the highest level of customer service to all guests, vendors and guests.
ESSENTIAL DUTIES AND RESPONSIBILITIES: Primary duties and responsibilities include, but are not limited to, the following:
Believe and demonstrate through their work the GSR Vision and Mission Statement.
Vision Statement: Become the region's most respected hospitality and gaming company
Mission Statement: We are dedicated to becoming a leader in the hospitality and gaming business by providing exceptional value and service to our guests, and commitment to the communities in which we live and serve
The primary responsibilities of the Security Officer will be to provide the most responsive, knowledgeable and courteous service by protecting not only the property but, also the safety of the guests and team members through observing, reporting and taking action.
Respond in a calm demeanor for any/all emergency situations that may arise, i.e., bomb threats, medicals, deaths, domestic disturbance, etc.
Stand stationary/mobile posts inside/outside the hotel as directed by the supervisor, Director of Security or his/her representative.
Patrol the property on a continual basis assisting guests/team members whenever needed and securing the hotel property against loss and/or damage.
Be observant in all areas inside/outside of the hotel for safety concerns or suspicious circumstances.
Use good judgment, reason and a calm demeanor when approaching a disgruntled individual. In the event of a confrontation separate the involved persons without getting hurt or escalating the situation.
In the event of an emergency or similar situation take control and instruct fellow co-workers, team members and guests as to the best course of action to take.
Complete investigations and subsequent reports by asking questions pertinent to the situation such as; who, what, where why, how, etc. in order to gather sufficient details to thoroughly satisfy investigation/report requirements. Use a computer report writing system to complete reports, and be able to follow through/up on any given report.
Make constant contact with both customers/ team members to provide optimal service. This includes contact with various hotel departments in an effort to provide/obtain pertinent information needed for guest service, investigations, etc.
KNOWLEDGE/SKILLS/ABILITIES
Previous experience in security field or background in military or law enforcement preferred.
Good communications skills and professionalism are required when dealing, and cooperating with outside agencies such as Police Officials, Fire Department, FBI, Secret Service and Governmental Officials.
Ability to work with interruptions and to perform multiple tasks while remaining collected in high pressure situations.
Exceptional oral and written communication skills with the ability to accurately communicate reports.
A high level understanding of interpersonal skills to productively deal with business contacts and team members at all levels of the company.
Possess a strong attention to detail and engaging presentation skills. Has the ability to effectively present information and respond to questions from groups of managers, staff, clients, and general public.
Ability to accurately add, subtract, multiply, and divide in all units of measure and calculate figures and amounts.
Ability to define and solve practical problems and deal with a variety of situations in a calm, professional manner.
Ability to interpret and follow through on a variety of instructions furnished in written, oral, diagram, or schedule form.
Excellent time management, problem solving and organizational skills are a must.
Flexible to work all shifts including holidays, nights, and weekend hours as business needs dictate.
Must be a minimum of 21 years of age.
Dedicated to meeting and/or exceeding the expectations and requirements of internal and external clients.
Trusted and is seen as a truthful individual who is highly respectful of others.
Consistently exhibits courteous, respectful, and appropriate communications and presents information in a concise and understandable format.
Cooperate with others in the accomplishment of joint tasks and common objectives.
Contributes to a positive work environment, fosters collaboration and provides a tangible contribution.
Meet requirements of regular attendance in order to effectively complete job responsibilities in a timely manner.
PHYSICAL DEMANDS
The physical demands described here are representative of those that must be met by an employee to successfully perform the essential functions of this job. Reasonable accommodations may be made to enable individuals with disabilities to perform the essential functions.
While performing the duties of this job, the employee: must be able to maintain physical stamina and proper mental attitude to work under pressure in a fast-paced, casino environment and effectively deal with customers, management, team members and others. Is regularly required to sit; stand; walk and move through all areas of the casino; speak and hear; use hands to finger, handle, or feel. May reach with hands and arms above shoulder level; bend/stoop, squat, balance, kneel, lift and push/pull. The employee must occasionally lift and/or move up to 25-75 pounds. Specific vision abilities required by this job include close vision, distance visions, color vision, peripheral vision, depth perception, and ability to adjust focus.
WORK ENVIRONMENT
The work environment characteristics described here are representative of those a team member encounters while performing the essential functions of this position. Reasonable accommodations may be made to enable individuals with disabilities to perform the essential function.
While performing the duties of this job, the employee is regularly exposed to a smoke-filled environment. The noise level in the work environment is usually loud.
Department: GSR - Security
Company: Grand Sierra Resort and Casino
Age Requirement: Must be 21 years or Over
# of openings: 14