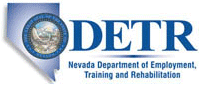 Job Information
Oracle

Senior Director, Paid Social Advertising

in

Reno

,

Nevada
Responsible for digital marketing of products or services in support of Oracle's demand generation strategy using tools to optimize marketing strategies and enhance the customer experience with new technology platforms and innovations.
Management of digital marketing specialists to collaborate with line of business/region in designing new data-driven models and campaign optimization techniques to create customer awareness, engagement and predictive purchase intent. Responsible for driving Inbound Marketing activities delivering results to sales pipeline and revenue generation. Facilitate the internal change management of outbound to inbound marketing as a customer philosophy regionally and globally. Manages the team to ensure regional inbound demand generation business plan, goals and strategies are achieved. Collaborate closely with sales, product and field marketing to align resources and budget to vertical/line of business/region growth opportunities, supporting sales growth regionally and globally. Manages relationships with internal partners and external agencies.
Directs and ensures the implementation of operational policies through subordinate managers. Interacts internally and externally with executive management involving negotiation of difficult matters to influence policy. Functional expertise and broad company knowledge. In-depth knowledge of the computer industry, database and development technology and markets. Extensive marketing analysis experience.
Oracle is an Affirmative Action-Equal Employment Opportunity Employer. All qualified applicants will receive consideration for employment without regard to race, color, religion, sex, national origin, sexual orientation, gender identity, disability, protected veterans status, age, or any other characteristic protected by law.
About the Role
Oracle's Digital Advertising team is seeking a Senior Director level leader to drive Oracle's paid social strategy, planning and activation across all of Oracle's social channels, worldwide. This is an exciting new opportunity to develop an in-house arm of social media experts from the ground up.
Responsibilities
Building a Team to Bring Paid Social In-house: Leading and developing a team of best-in-class paid social leaders and specialists for all paid social channels: Facebook, LinkedIn, Twitter, Snapchat, WeChat, etc. Develop direct relationships with Media Publishers to advance Oracle's social marketing and stay on the cutting edge of innovation with participation in pilot programs.Build the paid social team in less than 90 days. This will be a new global function inside Oracle's Marketing Team.
Leading Execution of Paid Social Globally: Creating processes for activating social campaigns and delivering against KPIs at each stage of the buying cycle – awareness, consideration, purchase, loyalty.
Developing a Unified Social Strategy: In collaboration with PR and organic social teams / channel owners.
Developing a Center-for-Excellence: Creating brand new internal processes for planning and activating social media. Educating the company on best practices and innovations/trends in the industry.Your team acts as strategic partners with our stakeholders, participating in upfront strategy and influencing marketing initiatives.
Measuring for Success: Deliver on the value of paid social strategies and tactics. Identify KPIs and tangible ROI to the business.Conduct ad-hoc reporting for marketing leaders with insightful recommendations.
Preferred Qualifications
10 Years of Digital Experience, 5 Years of Social Expertise: You are an expert with key global social channels: Facebook, LinkedIn, Twitter, WeChat, etc., have existing relationships with these partners and have experience managing global brand and performance-based paid social advertising campaigns. Bonus if you have knowledge of display and YouTube, Reddit.
5 Years of Management Experience: You should already know how to hire, inspire, lead and keep a team of smart people.
Experience in Complex B2B Marketing: Our customers engage with various marketing touchpoints dozens of times before coming to a buying decision. Far different from transactional / consumer sales. You should have experience in managing data strategy and leveraging 1stparty and 3rdparty data segments.
Superior Executive Communication Skills: Whether verbal, written or PowerPoint, you'll need to be able to sell complex concepts to senior executives while also being able to engage knowledgeable marketing experts as peers.
Leadership Skills: You need to be exceptional at interpersonal and relationship skills – managing up, down and across a matrix organization. You have experience leading global and remote teams.
Team Player: You have a collaborative personality that thrives in a highly cross-functional, cross-cultural environment—as a global leader, will need to lead a team and stakeholders across different regions.
Strong Operational and Finance Background: You're going to be responsible for a global budget covering dozens of countries, dozens of products and seven completely different target audiences.
Agency/Social Publisher/In-House Brand Background: You have experience in the media planning and buying process and can replicate best practices and establish new processes. Experience with Campaign Management platforms and Ad Tech tools (4C, Sprinklr, Kenshoo, Adobe, etc.), international platform experience a plus.
Equally Analytical and Creative: You're metrics-driven but come up with creative solutions to problems and not afraid to test new ideas. You'll be responsible for finding new ways to innovate with the social platforms.
Work History in Other Digital Marketing Channels: You are familiar with other media channels including Search, Display, and Content Syndication (Print, OOH and TV a plus) and understand how they each play an integral role in a holistic media plan designed to achieve overarching business goals and objectives. International experience (with focus on North America) preferred.
Strong attention to detail: With organizational, time management, problem-solving, and communication skills.
Bias for action. You see the big picture and understand the complexity inside Oracle. You are willing work in an agile environment.
You believe in quality over quantity, and ground your recommendations in insights, research, and experimentation.
Strong preference for candidates who have been employed by a social media platform.
Experience in Agile Methodology is a big plus.
Use social management tool like 4C or Sprinklr.
Bonus if you have experience blending owned and paid social strategies.
/Oracle is an Equal Employment Opportunity Employer. All qualified applicants will receive consideration for employment without regard to race, color, religion, sex, national origin, sexual orientation, gender identity, disability and protected veterans status or any other characteristic protected by law./
/As part of Oracle's standard employment process, candidates will undergo a complete background check prior to an offer being extended. These background checks are conducted by a professional third party firm at no charge to the applicant and include: prior employment verification, education verification, social security trace, criminal background check and motor vehicles records (where required for position)./
Job: *Marketing
Organization: *Oracle
Title: Senior Director, Paid Social Advertising
Location: United States
Requisition ID: 20000OYK