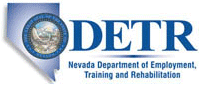 Job Information
Oracle

Senior Principal Marketing Operations Analyst

in

Reno

,

Nevada
Provides programs to improve operational efficiency, consistency, and compliance in support of the organization*s financial and tactical business objectives. Provides business practices and processes. Develops, communicates, and trains the organization on business practices and processes.
Serve as a liaison with other divisions such as Finance, Contracts, HR, Legal, Shared Services, Accounts Receivable, Purchasing, and Risk Management in an effort to ensure accurate and timely transaction processing. Collect, input, verify, correct, and analyze data to measure key performance indicator actual versus business objectives. Provide updates to management regarding budget to actual, informing them of deviations and opportunities. Provide management with economic impact and compliance issues surrounding key business decisions and/or deals. Communicate Oracle Business Practices to the organization and monitor process and approvals for full compliance. Drive implementation of new processes and procedures.
Acknowledged authority within the Corporation. Acts as a leader of large-scale company initiatives. Viewed by peers as a leader and top contributor and by line management as a key business partner. Ability to collect, organize, and display data in spreadsheet format. Follow-through skills necessary to get information from internal and third parties and have data errors/omissions corrected. For this, relationship management skills strongly desired. Strong written and verbal communication skills . Ability to partner across functions. 10 plus years relevant work experience.
Oracle is an Affirmative Action-Equal Employment Opportunity Employer. All qualified applicants will receive consideration for employment without regard to race, color, religion, sex, national origin, sexual orientation, gender identity, disability, protected veterans status, age, or any other characteristic protected by law.
Senior Principal Marketing Operations Analyst
Department: Global Marketing Organization
Location: United States, Telecommute
Hiring Manager: Christina Cavanna, VP of Global Operations and Chief of Staff to CMO
Description:
Big things are happening here at Oracle, and our Global Marketing Operations team is looking for an outstanding Sr. Director of Marketing Operations to build analytical models to determine the appropriate marketing budgets to help drive company growth. The role involves working with multiple disciplines to build financial and economic models to identify the customer lifetime value of Oracle products and correlate that value to marketing spend. This is a critical role within the marketing organization as we work to predict revenue based on marketing spend to support a growing $40B technology business.
Responsibilities:
Create financial and economic models for various P&L lines to build justification for the annual marketing budget. Models to include defining customer lifetime value (revenue, profits, etc) for different product.

Lead a virtual team to build out the models by developing strong partnerships with finance, development, sales, global campaigns leads, and our team of data scientists to develop and refine the models.

Work with the martech team to define requirements to build a Customer Lifetime Value application to track the latest data from the model(s) for each P&L; the application to include a global dashboard.

Prepare presentations to educate senior executives on the models and gain their agreement/recognition of the correlation between marketing spend and profitability
Skill Preferences:
Business and financial modeling business acumen, in addition to marketing operations experience.

At least five years experience building and refining customer lifetime value models in the technology industry.

Exceptional facilitation and relationship-building skills.

Exceptional executive communications skills.

Strong problem solving skils.
Job: *Business Operations
Organization: *Oracle
Title: Senior Principal Marketing Operations Analyst
Location: United States
Requisition ID: 20000IXO