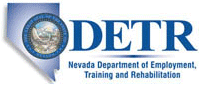 Job Information
Oracle

Software Developer 3(JoinOCI-SDE)"Cloud Engineering Infrastructure Development"

in

Reno

,

Nevada
Design, develop, troubleshoot and debug software programs for databases, applications, tools, networks etc.
As a member of the software engineering division, you will assist in defining and developing software for tasks associated with the developing, debugging or designing of software applications or operating systems. Provide technical leadership to other software developers. Specify, design and implement modest changes to existing software architecture to meet changing needs.
Duties and tasks are varied and complex needing independent judgment. Fully competent in own area of expertise. May have project lead role and or supervise lower level personnel. BS or MS degree or equivalent experience relevant to functional area. 4 years of software engineering or related experience.
Oracle is an Affirmative Action-Equal Employment Opportunity Employer. All qualified applicants will receive consideration for employment without regard to race, color, religion, sex, national origin, sexual orientation, gender identity, disability, protected veterans status, age, or any other characteristic protected by law.
/At Oracle Cloud Infrastructure (OCI), we build the future of the cloud for Enterprises as a diverse team of fellow creators and inventors. We act with the speed and attitude of a start-up, with the scale and customer-focus of the leading enterprise software company in the world./
/Values are OCI s foundation and how we deliver excellence. We strive for equity, inclusion, and respect for all. We are committed to the greater good in our products and our actions. We are constantly learning and taking opportunities to grow our careers and ourselves. We challenge each other to stretch beyond our past to build our future./
/You are the builder here. You will be part of a team of really smart, motivated, and diverse people and given the autonomy and support to do your best work. It is a dynamic and flexible workplace where you ll belong and be encouraged./
The TPSCM team is responsible for hosting a number of services that provide Oracle development engineers throughout the company, with various choices of source control systems. The services are available 24x7 and from different regions. HA is of course a requirement.
About the job
We are looking for a motivated, experienced engineer who is familiar with distributed systems and with the development in a cloud environment as part of a team of software developers. The ideal candidate is result oriented, works independently and strives for quality.
Required Qualifications
MS/BS in computer science or related fields
5 years of industry experience in software development
Experience working with a team of software developers and exposure to the various aspects of the software development cycle
Familiarity with web servers, networking protocols (TCP/IP, HTTP) and standard network architectures
Good understanding of databases, SQL and source control systems
Familiarity with popular operating systems such as Linux and Windows and scripting languages.
Preferred Qualifications
Experience developing services on a public cloud platform (e.g., AWS, Azure, Oracle)
Experience with HA systems and keeping services available 24x7
Experience with source control systems such as SVN, ClearCase, Mercurial, CVS especially as an administrator
Experience with support/hand holding of service users
Job: *Product Development
Organization: *Oracle
Title: Software Developer 3(JoinOCI-SDE)"Cloud Engineering Infrastructure Development"
Location: United States
Requisition ID: 20000PI9