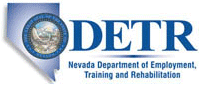 Job Information
Belcan

Strategic Planning Analyst I

in

Reno

,

Nevada
Strategic Planning Analyst I
Job Number: 309500
Category: Other
Description: Strategic Planning Analyst I job in Reno, Nevada is currently available through Belcan. To be considered for this role you will responsible for Communicating with shop floor leaders to align production schedule to materials logistics schedules
Description:
Communicating with shop floor leaders to align production schedule to materials logistics schedules
Reviewing stock and inventory levels

Placing orders for operations materials

Recording and reporting usage levels
The position is in an active manufacturing environment. Our Supply Chain team is located in an office space adjacent to the shop floor. Supply chain personnel will typically visit the shop floor to check in on departments 2-3 times a day.
SAP is the primary software used. We have some other software, but for this position it will be SAP. However, past experience with any other logistics management software would be a huge plus for any candidate.
Required
 Computer literacy
 Strong skills with Microsoft excel- spreadsheets, formulas - pivot tables- v look up etc, word
 College degree or working towards
 Experience with logistics or production planning/ scheduling
Preferred
 Planning or Supply Chain experience 1 to 3 years
 Logistics Planning Software knowledge
 SAP
 Manufacturing environment experience
Characteristics we would love to have and with the right phone screening will be looking for
 Self starter
 Initiative
 Reliable
 Quick learner
Someone with strong analytics skills and good excel skills is a plus. Seeking candidates who can think analytically and are familiar with excel. So though we would love to see Supply Chain experience, it"s not a requisite.
If you are interested in this role job in. please apply via the 'apply now' link provided. Belcan is a leading provider of qualified personnel to many of the world's most respected enterprises. We offer excellent opportunities for contract/temporary, temp-to-hire, and direct assignments in the engineering, IT, and professional fields. We are the employer of choice for thousands worldwide. Our overriding goal is to provide quality staffing solutions that help people, organizations, and communities succeed. Belcan is a team-driven Equal Opportunity Employer committed to workforce diversity. For more information, please visit our website at http://www.belcan.com.
Location: Reno , NV
Minimum Experience (yrs):
Required Education: Not Specified
Benefits:
Return to search results Email this job to a friend (emailjobs.asp?jo_num=309500)
If you have previously registered with us, pleaseLog in (memberlogin.asp) to apply for this position.
*Logged in members may also add jobs to their job cart