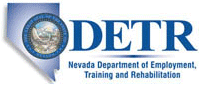 Job Information
Veterans Affairs, Veterans Health Administration

Supervisory Biomedical Equipment Support Specialist

in

Reno

,

Nevada
Summary
The Supervisory Biomedical Equipment Support Specialist (BESS) works in support of the Biomedical Engineering Department by providing leadership, guidance and supervision among assigned employees. Additionally, the Supervisory BESS provides clinical and administrative support to staff, patients, and administrators for all matters of concern relating to the facility wide lifecycle management of medical equipment.
Responsibilities
Major Duties: Lifecycle management of any and all medical systems such as imaging, life support, dialysis and monitoring to include physical and network support. Coordinates and works effectively with other facility support departments including but not limited to Facilities Management Service (FMS), Office of Information Technology (OIT), Sterile Processing Service (SPS), and Environmental Management Service (EMS). Performs advanced testing and troubleshooting of medical devices and systems involving their interfaces and connections to information systems either directly or through the facility's hardwired and wireless networks. Develops policy for the Biomedical Engineering department and local facility as needed. Translates management goals and objectives into well-coordinated and controlled biomedical work operations. Maintains functional knowledge of relevant safety codes and standards of regulatory bodies including but not limited to The Joint Commission (TJC), National Fire Protection Association (NFPA), Food and Drug Administration, Nuclear Regulatory Commission (NRC), Association for Advancement of Medical Instrumentation (AAMI). Work Schedule: Monday- Friday 7:30am to 4:00pm
Financial Disclosure Report: Not required
Requirements
Conditions of Employment
Qualifications
Applicants pending the completion of educational or certification/licensure requirements may be referred and tentatively selected but may not be hired until all requirements are met. Basic Requirements: United States Citizenship: Non-citizens may only be appointed when it is not possible to recruit qualified citizens in accordance with VA Policy. Citizenship: Citizen of the United States. After a determination is made that it is not possible to recruit qualified citizens, necessary personnel may be appointed on a temporary basis under authority of 38 U.S.C. 7405 without regard to the citizenship requirements of 38 U.S.C. 7402 or any other law prohibiting the employment of or payment of compensation to a person who is not a citizen of the United States. Candidates must meet all other requirements for the grade and position concerned. English Language Proficiency: Must be proficient in spoken and written English in accordance with VA Policy. Experience and Education: Associates degree in Biomedical Electronics Technology, Biomedical Equipment Technology or Biomedical Engineering Technology or in a related technical field such as Electronic Technology or Information Technology and two years of experience as a Biomedical Equipment Support Specialist, Biomedical Equipment Technician, Field Service Engineer, Medical Equipment Repairer, or Information Technology Specialist. OR Bachelor's degree in Biomedical Engineering Technology or in a related field such as Electronics Engineering Technology (EET) or Information Technology. OR Completion of a military training program in biomedical equipment and two years of experience as a Biomedical Equipment Support Specialist or Biomedical Equipment Technician, Field Service Engineer, Medical Equipment Repairer or Information Technology Specialist. Licensure/Certification/Registration: None Grade Determinations: Supervisory Biomedical Equipment Support Specialist, GS-13 (1) Experience. At least one year of experience at the GS-12 grade level that demonstrates the technical competencies described at that level. (2) Demonstrated Knowledge, Skills, and Abilities. In addition to meeting the KSAs at the GS-12 grade level, the candidate must demonstrate all of the following KSAs and demonstrate the potential to acquire the assignment-specific KSAs designated by an asterisk (*): (a) Ability to work independently to set priorities, delegate tasks, meet multiple deadlines, analyze organizational problems, and develop and implement effective solutions to optimize quality, efficiency, performance, and productivity within the service. (b) Ability to develop policy; manage medical equipment life-cycle processes; and provide workload analysis in Healthcare Technology Management operations. (c) Ability to translate management goals and objectives into well-coordinated and controlled biomedical work operations. *(d) Ability to perform the full range of supervisory duties which would include responsibility for assignment of work to be performed; assessments of competency; evaluation of performance; selection of staff; and recommendation of awards, advancements, and when appropriate, disciplinary actions. (3) Assignments. For all assignments above the full performance level, the higher-level duties must consist of significant scope, complexity (difficulty), and range of variety, and be performed by the incumbent at least 25% of the time. Supervisory Biomedical Engineering Support Specialists are generally found in Complexity Level 1 (High Complexity) facilities. The supervisory BESS is responsible for the supervision, administrative management, and direction of lower level BESSs. The incumbent supports the Chief Biomedical Engineer with assisting in the administrative and professional responsibilities of planning and directing the Biomedical Engineering/Healthcare Technology Management staff activities for the service or equivalent unit at an independent outpatient clinic. Incumbent may have full supervisory responsibility over a section or equivalent work unit if there is not a Biomedical Engineer at the facility. Typical duties may include: preparing work assignments, monitoring medical equipment life-cycle management performances of Biomedical Engineering/Healthcare Technology Management staff, conducting performance appraisals, and other technical and administrative responsibilities to ensure that the mission of the service and the medical center has been satisfied. The supervisor assures compliance with accrediting agency and regulatory requirements; establishes and monitors the quality of the pre-analytical processes as part of the overall Biomedical Engineering service quality management program, and assures corrective action is initiated as needed. The supervisor assures orientation and competency assessment of assigned staff. The supervisor develops policies and procedures, manages document control, develops performance standards, position descriptions and functional statements. They may be responsible for professional and administrative management of an assigned area to include budget execution. The supervisor will maintain interdepartmental relations with other services to accomplish medical center goals. References: VA HANDBOOK 5005/95 PART II APPENDIX G49 The full performance level of this vacancy is GS 13. Physical Requirements: Please see handbook 5019.
Education
IMPORTANT: A transcript must be submitted with your application if you are basing all or part of your qualifications on education. Note: Only education or degrees recognized by the U.S. Department of Education from accredited colleges, universities, schools, or institutions may be used to qualify for Federal employment. You can verify your education here: http://ope.ed.gov/accreditation/. If you are using foreign education to meet qualification requirements, you must send a Certificate of Foreign Equivalency with your transcript in order to receive credit for that education. For further information, visit: http://www.ed.gov/about/offices/list/ous/international/usnei/us/edlite-visitus-forrecog.html.
Additional Information
Receiving Service Credit or Earning Annual (Vacation) Leave: Federal Employees earn annual leave at a rate (4, 6 or 8 hours per pay period) which is based on the number of years they have served as a Federal employee. VA may offer newly-appointed Federal employee's credit for their job-related non-federal experience or active duty uniformed military service. This credited service can be used in determining the rate at which they earn annual leave. Such credit must be requested and approved prior to the appointment date and is not guaranteed. This job opportunity announcement may be used to fill additional vacancies. It is the policy of the VA to not deny employment to those that have faced financial hardships or periods of unemployment. This position is in the Excepted Service and does not confer competitive status. VA encourages persons with disabilities to apply. The health-related positions in VA are covered by Title 38, and are not covered by the Schedule A excepted appointment authority. Veterans and Transitioning Service Members: Please visit the VA for Vets site for career-search tools for Veterans seeking employment at VA, career development services for our existing Veterans, and coaching and reintegration support for military service members. If you are unable to apply online view the following link for information regarding an Alternate Application.