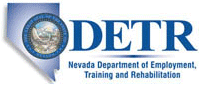 Job Information
Anytime Fitness

Team Training Coach

in

Reno

,

Nevada
We aren't in search of people wanting a job. We want people who want a career and want to change lives through improving themselves and everyone around them.
If you can't follow directions, just move on, we aren't for you. Every application needs a cover letter with why you are the right fit for our company. No exceptions. If you can't take the time to research us and what we do and stand for, you won't ever make it. Period.
If you do make it, you start at the bottom and prove yourself. You are ok with being level 1. You are ok with being the bottom of the rankings. There is no seniority. There is no preferential treatment. The best move forward. The ones with consistency, Coach-ability, discipline, and those who improve are the ones who make the most and grow the fastest in our company.We are not for everyone.
Our community's culture is unmatched in the fitness industry and is based on a select set of core values that we consider essential for each of our staff members. Our team will embody these core values with each and every member, client, and fellow team member.
Team Training Coach:
The Team  Trainer's focus is on helping the member "Get to a Healthier Place®" by employing both Anytime Fitness and the personal trainer's creative approach. The Team Trainer will guide their clients to their greatest levels of personal achievement in physical health. 
What we offer:
Robust compensation plan for training sold and sessions rendered (large training package are common)
Guaranteed hourly administrative time plus ongoing commissions
Benefits for full time employees including medical, dental and vision
Continuing education credits through Club Connect

Future career opportunities within multiple Anytime Fitness locations Responsibilities:

Motivate and train clients in a team format (up to 12 clients per session)

Match Anytime Fitness personal training programs - in conjunction with the Personal Trainer's expertise - with the member's goals and abilities
Conduct fitness consultations to ensure the member's goals are registered as needed
Track, monitor and report each member's progress while working to continue an ongoing team training regimen with each client
Successful Trainers continue education of each member and create long-term relationships

All other duties as assigned Qualifications:

Current CPR, AED and personal training certification(s) are required as is a current nationally recognized certification such as NASM or ACE

Previous group training experience is preferred in either a fitness facility or private training environment
Previous experience with fitness club management software (Club O/S, Club Ready, apps like My Fitness Pal all a plus)
Superior communication skills (verbal & written) with the ability to connect with people while motivating them to achieve their goals
Desire to continually learn new principles in the areas of training, overall fitness, health and nutrition
Hands on training and experience in areas such as corrective exercise, post-rehab, and injury prevention, are a plus