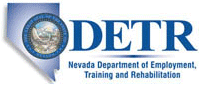 Job Information
MSC Industrial Supply Co.

Technical Support Representative

in

Reno

,

Nevada
Built to Make You Better.
Serving customer and community starts with the very best people doing their very best work. That is precisely what we have here at MSC. If you are inspired to learn, expand your circle, take risks, and succeed as a team, you can build a better career at MSC.
Requisition ID : 5161
Associate Referral Bonus Amount : $500.00
Employment Type : Full Time
Grade : NonExempt N7
Job Category : Technical Sales & Support
Work Location : Reno, NV (Whse)
State or Province : Nevada (US-NV)
Potential Work Location : United States
DUTIES and RESPONSIBILITIES:
Provides technical assistance and advice over the telephone to metalworking customers and sales channels leading directly to closed orders.

Technical assistance provided includes troubleshooting problems with customers' existing metalworking applications, making tooling recommendations to customers to achieve optimum efficiency, and assisting sales representatives by making tooling recommendations on quotes for customers.

Achieves 100% follow through and management of cost savings Application Optimization process designed to improve customers' metalworking machining processes on CNC and manual machinery. Includes updating AS400 database as needed.

Effectively uses up selling and other selling techniques to increase order value.

Troubleshoots product and warranty issues; finds solutions satisfactory to both customers and associates.

Maintain up to date knowledge of metalworking tooling and products through classroom training, online training, and self study.

Applies continuous improvement processes to continually identify and eliminate waste and inefficiencies.

Learns and fosters the MSC Culture in the department and throughout the company to ensure unity of purpose and fulfillment of MSC's mission.

Participates in special projects and performs additional duties as required. EDUCATION and EXPERIENCE:

High school diploma or equivalent required.

Bachelors degree preferred.

Minimum of 5 years technical experience in the industrial field required.

Minimum of 5 years of machining experience required.

Minimum of 5 years of experience in sales preferred.

CNC programming preferred.

CAD/CAM experience preferred. SKILLS:

Product and technical knowledge and skills required.

Ability to perform basic mathematical calculations required.

Ability to apply accepted industry formulae to calculate application recommendations required.

Project management skills required.

Knowledge of industry testing required.

Prioritization skills required.

Excellent customer service skills required.

Problem-solving skills required.
Equal Opportunity Statement
At MSC, we are committed to providing an environment of mutual respect where equal employment opportunities are available to all qualified applicants and our associates without regard to race, color, religion, age, sex, national origin, disability, protected veteran status, sexual orientation, gender identity/expression or any category protected by applicable law.