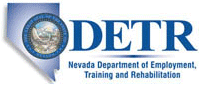 Job Information
Keolis Transit

Utility Worker

in

Reno

,

Nevada
KEOLIS is hiring a Utility Worker for our Reno, Nevada location. Come grow your career with us!
Role Title
Utility Worker
Manager
Maintenance Manager & Maintenance Supervisor (assigned Designee)
Manager-once-Removed
General Manager
Location
Reno
Role purpose:
The purpose of the Utility Worker is to insure that the fleet is fully prepared for service. To assist the maintenance department with the upkeep of the fleet, shop and operations facilities.
Skills
Knowledge and Experience
All vehicles completely fueled and fluids topped, ready for service.

Vehicle interiors cleaned and sanitized according to the contract.

Vehicle emergency equipment (fire extinguisher, body-fluid kit, first aid kit) fully stocked and functional.

Vehicles parked according to facility parking plan.

Any fleet damage documented and communicated to the manager.

Fuel Island maintained and kept clean, any spills immediately contained and reported to the manager.

Work area maintained according to all OSHA and EPA regulations.

Shop area cleaned, mopped and trash disposed of daily.

Landscaping and lot cleaned and cared for as needed.

Post notices in vehicles as required by client.

Assist maintenance staff and manager as needed.

Must be over 21 years of age.

High School diploma or equivalent.

Must have CDL or be able to obtain one within 90 days of employment.

Ability to lift 50 pounds unassisted.

Able to work without direct supervision.

Must be able to work in and outdoors in all weather conditions
Key Accountabilities
Strategy & Governance
Ongoing collaboration with the Reno maintenance team to ensure the service fleet is cleaned and maintained per our contract with RTC. (Regional Transportation Commission)
Business Processes
Provide support to the Operations and Maintenance staff at the location for clean and sanitized fleet and company vehicles at all times.
Reporting
Coordinate the reporting of any damage or environmental issues that would prevent the usage of the vehicle in revenue service. directly to the local management team in conjunction with our contract with RTC.
Additional Statements
Drug and alcohol screening: Employment contingent upon passing pre-employment drug and alcohol screen. Also, contingent upon receiving a favorable background check. Must pass a physical examination.
Safety commitment: Safety is a way of life at Keolis. By placing safety first, we ensure the wellbeing of our employees, customers, and communities. Together we can become the most successful transportation company in the world.
Environmental commitment: Keolis is committed to protecting the environment by minimizing the impact of operations to our people and the communities in which we operate.
EEO statement: Our policy is to afford Equal Employment Opportunity to qualified individuals regardless of their race, color, sex, religion, age, creed, marital status, national origin, ancestry, physical or mental disability, sexual orientation, or gender identification. We maintain a drug-free workplace and perform pre-employment substance abuse testing.
Disclaimer and closing statement: The above statements are intended to describe the general nature and level of work performed by employees assigned to this classification. They are not intended to be construed as an exhaustive list of all responsibilities, duties, and skills required of employees assigned to this job. Keolis is committed to offering our employees competitive compensation and benefits, opportunities for development and growth throughout an exciting and rewarding career, and the safest work environment possible