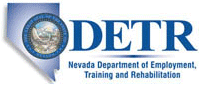 Job Information
American Red Cross

Volunteer Services Recruitment Specialist (Reno, NV)

in

Reno

,

Nevada
Please use Google Chrome or Mozilla Firefox when accessing Candidate Home.
By joining the American Red Cross you will touch millions of lives every year and experience the greatness of the human spirit at its best. Are you ready to be part of the world's largest humanitarian network?
Job Description:
The American Red Cross is a strong network of volunteers, donors and partners who are always there in times of need. We aspire to turn compassion into action so that all people affected by disaster across the country and around the world receive care, shelter and hope; our communities are ready and prepared for disasters; everyone in our country has access to safe, lifesaving blood and blood products; all members of our armed services and their families find support and comfort whenever needed; and in an emergency, there are always trained individuals nearby, ready to use their Red Cross skills to save lives.
We are currently seeking a Volunteer Services Recruitment Specialist (Reno, NV) to work in our Reno, NVoffice. This position will work 8:00am to 5:00pm Monday through Friday, and some weekends and evenings will be required during times of business need. Travel will also be involved up to 15% of the time.
The Recruitment Specialist is responsible for assisting with the development and implementation of broad based recruitment strategies to attract and identify Red Cross volunteers to effectively support Regional goals and mission critical activities.
Responsibilities:
At the direction of the local leadership (Regional Volunteer Services Officer or Senior Recruitment Specialist): Utilize comprehensive recruitment strategies to meet assigned volunteer recruitment metrics identified through the Volunteer Needs Assessment. Emphasis placed on geography, skill sets, availability and leadership experience.

Conduct face to face general and targeted recruiting activities to obtain volunteer applicants tracked to referral and approval.

Support the development and ongoing refinement of the Regional Volunteer Recruitment Plan to include both in-person and digital strategies.

Assist in identifying, cultivating, and maintaining relationships with key volunteer recruitment agencies/organizations, market segments, and populations to create a robust network and strong candidate pipeline for future needs.

Partner with assigned staff to strengthen existing relationships, and identify and evaluate prospective volunteer recruitment sources and partnerships within the Region.

Assist in evaluating and modifying recruitment strategies based on lessons learned.

Assist with maintaining accurate records of all potential and actual volunteer leads through the appropriate volunteer tracking tool.

Produce monthly volunteer activity status reports as directed.
Qualifications:
Education: Bachelor's degree in business or equivalent combination of related education and experience required.
Experience: Minimum three to five years related experience required.
Management Experience: N/A
Skills & Abilities:
• Excellent oral and written communication skills.
• Strong training and presentation skills.
• Interpersonal skills and the ability to relate effectively to people of diverse backgrounds and education levels.
• Knowledge of group dynamics, customer maintenance techniques, negotiation skills, and the ability to effectively implement programs is preferred.
• Good organizational skills and the ability to handle multiple and continuously evolving priorities effectively are required.
• Recruiting experience OR the ability to effectively communicate and represent Red Cross mission and activities in a positive and realistic manner is preferred.
• Other Skills: Intermediate proficiency with MS Office applications, including Word, Excel, PowerPoint, and Outlook.
Competencies
• Team player
• Accountability
• Communication (written & oral)
• Presentation skills
• Building Effective Relationships
• Persuasion
• Confident
Travel:
May involve travel. A current valid driver's license and good driving record is required.
Physical Requirements:
Depending on work assignment, may require ordinary ambulatory skills sufficient to visit other locations; or the ability to stand, walk and manipulate (lift, carry, move) light to medium weights of up to 20 pounds. Requires good hand-eye coordination, arm, hand and finger dexterity, including ability to grasp, and visual acuity to use a keyboard, operate equipment and read technical information. Overall mobility is essential. May include sitting for long periods of time, driving a vehicle and working under challenging conditions. Will include working evenings and/or weekends occasionally.
Work Conditions:
Work is performed indoors with some potential for exposure to safety and health hazards related to emergency services relief work. May travel and participate in meetings and conferences throughout chapter jurisdiction, state and Red Cross system. Because the Red Cross is a disaster response organization, staff may be asked to be on 24-hour call during period of major disaster.
Apply now! Joining our team will provide you with the opportunity to make a difference every day.
The American Red Cross is an Equal Opportunity/Affirmative Action employer. All qualified applicants will receive consideration for employment without regard to sex, gender identity, sexual orientation, race, color, religion, national origin, disability, protected veteran status, age, or any other characteristic protected by law.
Interested in Volunteering?
Life's emergencies don't stop, and neither do American Red Cross volunteers, who represent more than 90 percent of our workforce to help prevent and alleviate human suffering. You can make a difference by volunteering in a position that appeals to you and allows you to use your unique skills and talents. The Red Cross relies on generous volunteers who give their time and talent to help fulfill our lifesaving mission.
Visit redcross.org/volunteertoday to learn more, including our most-needed volunteer positions.
To view the EEOC Summary of Rights, click here: Summary of Rights