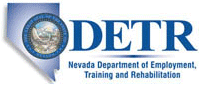 Job Information
Walmart

eCom_Multi-Skilled Technician Make up to $28.50

in

SPARKS

,

Nevada
1438601BRReq ID:1438601BRCompany Summary:Over fifty years ago, Sam Walton started a single mom-and-pop shop and transformed it into the world's biggest retailer. Since those founding days, one thing has remained consistent: helping our customers save money so they can live better. When you join our Walmart family of brands (Sam's Club, Jet.com, Hayneedle, Modcloth, Moosejaw, Bonobos and many more!), you'll play a crucial role in shaping the future of retail, improving millions of lives around the world. Our associates have championed causes like U.S. job expansion, responsible global sourcing, female entrepreneur empowerment, and much, much more, establishing Walmart as a leader in sustainability, corporate philanthropy and employment opportunity. What could you accomplish with Walmart?Job Title:eCom_Multi-Skilled Technician Make up to $28.50Time Type:Full TimeCity:SPARKSState:NVPosition Description:
Assist other maintenance technicians in the repair and maintenance of equipment.

Communicate with (or to) individuals or groups verbally and/or in writing (e.g. customers, suppliers, associates).

Complete work orders, records, logs and other written or computer-based documents according to established procedures.

Diagnose refrigeration and electrical problems using technical drawings (e.g., blueprints, electronic/mechanical schematics) and diagnostic tools (e.g. multi-meter, laptop).

Operate material handling equipment, battery equipment, moving machinery, and other powered equipment.

Perform preventive maintenance and repairs on equipment (e.g., lift trucks, pneumatic systems, material handling equipment, hydraulic equipment, dock equipment, banana room equipment, electronic and electrical equipment, etc.) according to procedures.

Troubleshoot and repair complex electrical/electronic problems with equipment, networks, logic controls, Programmable Logic Controllers (PLCs) and external Input/Output (I/O) devices where the repair is not immediately visible or obvious.
Minimum Qualifications:
Coursework or certification in electronic technology and 2 years' experience in industrial maintenance specializing in electronic technology (including troubleshooting and repairing automated equipment) OR 3 years' experience in industrial maintenance specializing in electronic technology (including troubleshooting and repairing automated equipment)
Additional Preferred Qualifications:
Associate's Degree in electronic technology AND 2 years' experience in industrial maintenance specializing in electronic technology (including troubleshooting and repairing automated equipment)
Category:Warehousing - Hourly Status:HourlyZip Code:89434Shift:1Schedule details below are listed in the following format::Day:Start Time:End Time: Meal Length Schedule Details:MO 07.30.00 18.00.00 030
TU 07.30.00 18.00.00 030
WE 07.30.00 18.00.00 030
TH 07.30.00 18.00.00 030