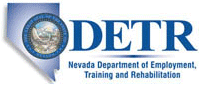 Job Information
GEODIS

Inventory Team Lead

in

Sparks

,

Nevada
Description

Job Duties: -

* Assists with the planning of the layout of stockroom, warehouse, and other storage areas, considering turnover, size, weight, and related factors of items stored

* Reviews records for accuracy of information and compliance with established procedures, and to determine adequacy of stock levels

* Trains, directs, and assigns workload to a team of employees for one or more accounts in the warehouse

* Traces history of items to determine reasons for discrepancies between inventory and stock control records and recommends remedial actions to resolve discrepancies

* Determines work procedures, prepares work schedules, and expedites workflow.

* Sets cycle counts of inventory, researches and clears any discrepancies

* Reviews daily reports and ensure completion of key tasks designed to keep an accurate inventory

* Prepares composite reports from individual reports of Inventory Specialists

* Assists in performing physical inventories and proper stock rotation

* Performs audits and cycle counts according to ISO 9001 procedures

* Informs supervisor of any unsafe or hazardous working conditions

* For food accounts, incumbent is responsible to report food safety problems to senior management to initiate action

* Other duties as required and assigned

Requirements:

* High school diploma or GED (General Education Diploma) equivalency

* Minimum 2 years of experience in warehouse, yard, or stockroom inventory role

* Experience with Warehouse Management Systems preferred

* Experience with forklift operation

* Experience with Microsoft Office, including Excel

* Ability to read and interpret documents such as safety rules, operating and maintenance instructions, and procedure manual

* Ability to write routine reports and correspondence

* Ability to apply common sense understanding to carry out instructions furnished in written, oral, or diagram form

Environment:

While performing the duties of this job, the employee is regularly required to use hands to finger, handle, or feel. The employee is frequently required to stand, reach with hands and arms, and talk or hear. The employee is required to walk, stoop, kneel, or crouch. The employee must occasionally lift and/or move up to 60 pounds. The employee is occasionally exposed to moving mechanical parts and vehicles. The employee is regularly exposed to extreme heat and/or cold, or temperatures consistent to those outdoors.

The following statements are intended to describe the general nature and level of work being performed. They are not intended to be construed as an exhaustive list of all responsibilities, duties, and skills required of personnel so classified.

Job Duties as documented in this job description are considered "Essential Functions" and have been created by the standards of the Equal Employment Opportunity Commission (EEOC). The standards of the Americans with Disabilities Act (1990) require that employees be able to perform "Essential Functions" of the job with or without reasonable accommodation. Reasonable accommodations may be made to enable individuals with disabilities to perform the "Essential Functions".


OHL is an Equal Opportunity Employer.