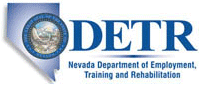 Job Information
Panasonic

Mechanical Engineer

in

Sparks

,

Nevada
Panasonic Energy of North America (PENA) is seeking ambitious engineers to lead the world's largest lithium ion battery initiative. With the superior battery designs and the fastest manufacturing lines in the world, Panasonic is producing millions of batteries per day in the Gigafactory to support Tesla's electric vehicle and power wall businesses. Panasonic invites you to join us in this ongoing, full-scale effort to electrify our society. At PENA, engineers quickly become experts in the fundamentals of lithium-ion cell technology and leaders who work with the manufacturing teams to integrate that understanding with high speed, automated manufacturing methods to produce the highest performance and quality lithium ion batteries.
Responsibilities Include:
Conduct research and development work for new and existing production lines to improvesafety, quality and productivity of battery manufacturing.

Study the current process to design new components for the manufacturing lines.

Use engineering tools to improve and redesign components on manufacturing lines.

Follow engineering change standards to test and implement mechanical improvements to production lines.

Interface with battery and equipment development teams to develop, qualify and launch new production lines and new battery models.

Work with other department to execute projects to reduce loss and improve quality.

Develop and implement IoT and robotic systems to accelerate on-going efforts towards Industry 4.0.

Provide engineering support to production teams to resolve manufacturing process issues.

Analyze operating procedures and functions of equipment and machinery to reduce time and loss of manufacturing processes.

Work closely with other team members to understand failure modes and improvebattery performance and life expectancy.

Other duties may be assigned.
Basic Qualifications:
To perform this job successfully, an individual must be able to perform each essential duty satisfactorily. The requirements listed below are representative of the knowledge, skill, and/or ability required. Reasonable accommodations may be made to enable individuals with disabilities to perform the essential functions.
B.S./M.S. in Mechanical Engineeringor related discipline.

Experience including internship or curricular training in manufacturing environment or lithium-ion battery cell is a plus.

Ability and proficiency in collecting, analyzing, and presenting data.

Able to manage multiple concurrent tasks in a fast-paced environment, effectively prioritize work, and deliver quality results.

Self-starter who works well independently and an outstanding ability to follow up with minimal direction and willfocus on team success.

A strong work ethic with a "get the job done" approach whoconsistently delivers excellent customer service, both internally and externally.

Intuitive, adaptable, creative, and collaborative with excellent communication and interpersonal skills.
Desired Qualifications:
Experience in a high-volume manufacturing or industrial environment.

3+ years of mechanical engineering experience.

Experience with control strategy, PLC, and sensor/actuator relationships is a plus.

Experience interfacing to databases, information management and reporting applications used for MES/SCADA systems is preferred.

Experience with mechanical part design and improvement.

Experience with various types of industrial piping, pumps, valves, and sensors is preferred.

Proficiency in AutoCAD, SolidWorks, CATIA or equivalent.

Proficiency with CFD or FEA simulations.

Experience working in machine shops and fabricating machine parts.

Familiar with six sigma methodologies and tools.
Supplemental Information:
In addition to an environment that's as innovative as our products, we offer competitive salaries and benefits. Panasonic is an Equal Opportunity employer, and all qualified applicants will receive consideration for employment without regard to: race, color, religion, sex, national origin, disability status, protected veteran status, or any other characteristic protected by law. All qualified individuals are required to perform the essential functions of the job with or without reasonable accommodation.
Pre-employment drug testing is required. Due to the high volume of responses, we will only be able to respond to candidates of interest. All candidates must have valid authorization to work in the U.S. Thank you for your interest in Panasonic Energy of North America.
Panasonic Energy of North America will not sponsor applicants for work visas for this position.