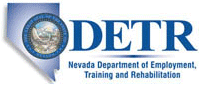 Job Information
GEODIS

Transportation Coordinator

in

Sparks

,

Nevada
Description

Primary Duties: -

Maintains a good working relationship with customers by responding to & filtering inquiries and complaints concerning receipts, invoices, shipments, inventory counts, etc., in a courteous and efficient manner either by phone or email

Refers service or billing issues to designated departments for investigation

Processes and inputs customer orders and receipts within the TMS, Mercury Gate

Generates all related paperwork and necessary information required for customer orders.

Tracks/traces orders using TMS and Online Tracking Websites

Communicates any discrepancies found during track/trace to account owner

Performs clerical work as required, including: answering phone calls, operating various office machines and computers, sorting, & filing

Maintains current and accurate procedure material which details the processing requirements for each account

Prepares reports concerning customer services activities

Notifies management of all requested changes from the customer/vendor regarding shipping, handling, or administrative characteristics

Works overtime as needed based on Customer requirements or departmental needs to support Customer peaks and/or end of month, quarter, or year activities.

Other duties as required and assigned

Requirements:

High school diploma or GED (General Education Diploma) equivalency; Associates degree preferred

Minimum 6 months related experience and/or training; or an equivalent combination of education and experience

Experience in customer service position preferred

PC literate to include Microsoft Office products such as Word, Excel, Outlook & Office 365

Ability to communicate professionally with internal and external stakeholders

Ability to effectively present information and respond to questions from groups of

managers, customers, and co-workers

Ability to solve problems using analytical, practical, & critical thinking skills dealing with a variety of concrete variables

Ability to interpret a variety of instructions furnished in written, oral, diagram, or

schedule form

Ability to prioritize and meet expected deadlines

Environment:

While performing the duties of this job, the employee frequently is required to sit, reach with hands and arms, and talk. The employee is regularly required to use hands to finger, handle, or feel. The employee must occasionally lift and/or move up to 15 pounds. The employee is regularly exposed to ambient lighting and temperate climate conditions.

The following statements are intended to describe the general nature and level of work being performed. They are not intended to be construed as an exhaustive list of all responsibilities, duties, and skills required of personnel so classified.

Job Duties as documented in this job description are considered "Essential Functions" and have been created by the standards of the Equal Employment Opportunity Commission (EEOC). The standards of the Americans with Disabilities Act (1990) require that employees be able to perform "Essential Functions" of the job with or without reasonable accommodation. Reasonable accommodations may be made to enable individuals with disabilities to perform the "Essential Functions".


OHL is an Equal Opportunity Employer.