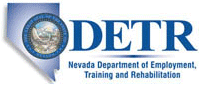 Job Information
Hycroft Resources & Development Inc

Buyer - Supply Chain

in

Winnemucca

,

Nevada
Hycroft Mining Corporation is a US-based gold and silver mining company, which operates its wholly owned Hycroft open pit, gold and silver mine located an hour south west of Winnemucca, Nevada.
Job Summary
The incumbent is responsible for handling the day to day purchasing of materials to support the mine site, while continuously aligning daily functions to reflect Hycroft's mission.
Job Description
Process and monitor material costs of stock and non-stock purchase requisitions in accordance with Hycroft Supply Chain Policy.

Ensure timely delivery of material requirements for Planning in line with the approved planning schedule.

Provide necessary information to key stake holders to keep them informed of any critical issues within assigned commodities.

Responsible to work with accounting to resolve invoice discrepancies to process timely payment to vendors.

Attend assigned departmental meetings as required and lead safety meetings as scheduled.

Work with the warehouse to process routable spares and core returns.

Expedite and track orders that are past due and update Ellipse system with current delivery dates.

Arrange transportation for orders as needed; review and/or approve freight invoices from contracted transportation company.

Attend regular maintenance planning meetings to support and commit to the agreed schedule.

Compliance with all company policies and procedures includim52ng, but not limited to safety, environmental, confidentiality and code of conduct.

Performs other related functions as assigned by supervisor.

Meets or exceeds established performance expectations set by management.

Consistently exercises discretion and judgment in job performance.

Works without risk or harm to self and others.

Punctuality and regular attendance required.

Perform other related functions as assigned by supervisor.
Qualifications
Minimum of high school diploma, GED or equivalent. Employee must possess the ability to read and write instructions, perform simple mathematical calculations, and keep records.

Must be 18 years old and presently authorized to work in the United States on a full-time basis.

Minimum of three (3) years' experience working in a warehousing or purchasing environment.

Five (5) years previous purchasing experience

Previous purchasing experienced

Ability to comply with established procurement controls and procedures.

Ability to analyze situations, make logical decisions, and choose best course of action.

Must understand and know how to operate computerized purchasing and materials management systems (Ellipse) and standard office equipment.

Must have good understanding of mining equipment, machinery, and processes.

Good time management skills and ability to effectively prioritize work is essential.

Possesses good communication and interpersonal skills.

General understanding of mining operations, as well as limited understanding of process and maintenance operations.

Working knowledge and skill with P.C. utilizing email, word processing, spreadsheet, database, and presentation software.

Strong verbal, written, analytical and persuasive skills and the ability to interact effectively with all levels of employees and management.

Ability to work independently and as a member of the management team.

Demonstrates strong administrative, organizational, and technical writing skills.

Requires valid driver's license.
Health, Safety, and Environmental
Adheres to all safety and environmental considerations.

Have a strong commitment to safe working practices.

Wears Personal Protective Equipment at all times while in the production environment.

Is alert and observes, corrects, and reports unsafe conditions.

Follows operating procedures and complies with all regulatory requirements.