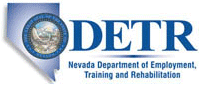 Job Information
Bureau of Land Management

Contact Representative

in

Winnemucca

,

Nevada
Contact Representative
Department of the Interior
Bureau of Land Management
Overview
##### Open & closing dates
06/11/2019 to 06/25/2019
This job will close when we have received 30 applications which may be sooner than the closing date. Learn more
Competitive
GS 05 - 06
$33,949 to $49,200 per year
Permanent - This is a permanent position.
Full-Time - Full Time.
Location
1 vacancy in the following location:
-
Winnemucca, NV 1 vacancy
Relocation expenses reimbursed
No
Telework eligible
Yes as determined by agency policy
- Duties
Summary
Due to BLM Hiring Controls, priority consideration will be given to all current DOI non-competitive applicants for this position.
This announcement may be used to fill more than one position at this duty location.
These position is located in Winnemucca, NV. Information about the are can be found at Winnemucca Chamber of Commerce.
Learn more about this agency
Responsibilities
Duties are described at the full performance level of GS-06:
This position is located in an office of the Bureau of Land Management (BLM), usually in an Information Access Center. The incumbent is the primary contact representative responsible for the dissemination of factual information to the public on the BLM's multiple resource management programs and services.
Incumbent will answer inquiries regarding land sales, mining claims, oil/gas leases/permits, rights of way/grazing permits and stay abreast of all laws and regulations affecting public lands. Reviews documents for adherence to filing requirements, examines appropriate land statuses, and assists with processing of payments and legal documents. Incumbent will research and interpret legal documents, and prepare written responses/correspondence.
Physical Demands: The work involves sitting and standing, typically in a public room environment. Moderate lifting of plats and public information documents may be required.
Work Environment: Work is performed in an office building that requires normal safety precautions.
Travel Required
Occasional travel - Travel may be required for field visits and training.
Supervisory status
No
Promotion Potential
06
0962 Contact Representative
- Requirements
Conditions of Employment
U.S. Citizenship is required
Be sure to read the "How to Apply" and "Required Documents" Sections
You cannot hold an active real estate license; nor can you
have an interest or hold stocks in firms with interest in Federal Land
Direct Deposit Required
If selected for this position you will need to complete the Federal Information Systems Security Awareness (FISSA) training prior to start date (if applicable).
Qualifications
In order to be rated as qualified for this position, we must be able to determine that you meet the specialized experience requirement - please be sure to include this information in your resume. To be creditable, this experience must have been equivalent in difficulty and complexity to the next lower grade of the position to be filled.
To qualify for GS-05: One (1) year of specialized experience equivalent to GS-4 in the Federal service. Specialized experience is further defined as: Accomplishing routine support tasks in a busy office environment, providing routine information to the public and internal customers by phone, email, and in person, preparing written correspondence using automations systems, maintaining files and related materials, OR completed 4 years of education above high school in any field for which high school graduation or the equivalent is the prerequisite, OR an equivalent combination of the experience and education described above.
To qualify for GS-06: One (1) year of specialized experience, equivalent to GS-5 in the Federal service. Specialized experience is further defined as: experience that includes answering internal and external inquiries for complex and detailed information; preparing written correspondence with complex subject matter; providing on-the-job training and user assistance to employees and the general public; researching laws, regulations and organizational policies; and maintaining sensitive information, records and files.
You must meet all qualification requirements within 30 days of the closing date of the announcement.
Federal employees in the competitive service are also subject to the Time-In-Grade requirement in accordance with 5 CFR 300.604. If you are a current Federal employee in the General Schedule (GS) pay plan and applying for a promotion opportunity, you must have completed a minimum of 52 weeks at the next lower grade level in the normal line of progression for the position being filled.
Education
There are no individual occupational requirements for this series. Contact Representative falls under the Clerical and Administrative support series; click the following link for more information on this https://www.opm.gov/policy-data-oversight/classification-qualifications/general-schedule-qualification-standards/#url=GS-CLER
GS-05 only: This position has a substitution of education for Specialized Experience. See qualification section for a description of the education substitution for specialized experience. Additionally to qualify based on education you must submit copies of all Transcripts or a list of college courses that include hours and grades from an accredited U.S. college/university. If your degree is from a Foreign Institution See Foreign Education
Additional information
Career Transition Assistance Plan (CTAP)/Interagency Career Transition Assistance Program (ICTAP): CTAP provides eligible surplus and displaced Federal competitive service employees with selection priority over other candidates for competitive service vacancies. Information about CTAP/ICTAP eligibility is available from OPM's Career Transition Resources website at CTAP or ICTAP. If your agency has notified you in writing that you are a surplus or displaced employee eligible for CTAP consideration or that you are a displaced employee eligible for ICTAP consideration, you may receive selection priority if: 1) This vacancy is within your CTAP/ICTAP eligibility; 2) You apply under the instructions in this announcement; and 3) You are found well qualified for this vacancy. You must provide proof of eligibility with your application to receive selection priority. Such proof may include a copy of your written notification of CTAP/ICTAP eligibility, or a copy of your separation personnel action form.
CTAP and ICTAP eligibles will be considered well qualified if they receive a minimum score of 90 based on the rating criteria used for this position.
Reemployment Priority List (RPL): The RPL is the mechanism agencies use to give reemployment consideration to their former competitive service employees separated by a RIF or who have fully recovered from a compensable injury after more than one year. If you are currently on a Reemployment Priority List, you may be given priority consideration.
SELECTIVE SERVICE: Male applicants born after December 31, 1959, must certify that they have registered with the Selective Service System, or are exempt from having to do so under the Selective Service Law. To register or verify your registration go to the Selective Service System website.
May require completion of a 1-year probationary period.
Travel and relocation expenses will not be paid by the Department of the Interior. Any travel, transportation and relocation expenses associated with reporting for duty in this position will be the responsibility of the selected employee.
BLM may use certain incentives, currently offered by the Federal government, to attract high quality applicants.
Government facilities are required to provide a smoke free environment for their employees. Smoking will be permitted only in designated areas.
How You Will Be Evaluated
You will be evaluated for this job based on how well you meet the qualifications above.
Upon receipt of your complete application package, a review of your application will be made to ensure you meet the basic qualification requirements. Your rating will be based on your responses to the Job Specific Questionnaire and the information stated in your resume. If qualified, your score may range from 70-100 points. In addition, interviews may be conducted for this position. The interviews may be conducted on a pass/fail basis or may be scored. The job specific questions relate to the following knowledge, skills and abilities required to do the work of this position.
KSA 1: Ability to communicate effectively with the public in order to provide information and assistance on general, specific, and technical inquiries.
KSA 2: Knowledge of correspondence, communication, and regulation/policies.
KSA 3: Skill in the utilization of automated systems and applications through standard business functions.
To preview questions please click here.
Background checks and security clearance
Security clearance
Other
Drug test required
No
- Required Documents
Resumes must show relevant experience and other information. Your resume must list your education and work experience including the dates (mm/yyyy) of each employment along with the number of hours worked per week and salary information. Your resume will be used to validate your responses to the assessment tool(s). You are welcome to submit a cover letter (optional). If you wish to do so, include it with your resume.
In addition to the online application (resume and responses to the questionnaire), you are required to submit the following forms:
Current and former federal career and career-conditional employees: submit a copy of your recent (non award) SF-50, Notification of Personnel Action, or equivalent document that verifies tenure (block 24, code 1 or 2) and Competitive Status (block 34, code 1). This office will use SF-50s to determine the applicant meets Time in Grade (TIG) or highest previous grade held requirements. Please submit multiple SF50s (if applicable) to verify you have satisfied all job announcement requirements.
Former PLC Member: Submit a copy of your "Certificate of Eligibility for Noncompetitive Hiring" along with a copy of your "PLC Participant Verification Work Hours Sheet." Veterans Special Appointing Authorities: To be eligible for a VEOA appointment, a veteran must be honorably separated and either a preference eligible or have substantially completed three or more years of active service. A VEOA eligible who is separated 30 days or less prior to completion of the three-year active duty service requirement is eligible to receive consideration for BLM vacancies Submit documentation to support your claim for VEOA or preference veteran (DD-214 that shows discharge as honorable or general, SF-15, Veterans Administration Letter). If you are currently on active duty, you must provide an official statement of service from your command, or other official documentation (e.g., documentation of receipt of a campaign badge or expeditionary medal) that proved your military service was performed under honorable conditions. You must clearly identify your claim for veterans' preference on your application. For more information on veterans' preference, please go to OPMs website at: Feds Hire Vets.
Applicants eligible under PL-114-47, Land Management Workforce Flexibility Act (LMWFA) must submit documentation verifying (a) initial selection under competitive examining procedures to a land management agency under a time-limited appointment in the competitive service , (b) service under this initial appointment, or in conjunction with subsequent competitive service time-limited appointments, to a land management agency was for a period of 24 months without a break in service of two or more years, and (c) performance was evaluated as being at an acceptable level for the entire applicable period(s). "Required documentation" includes first and last SF-50 (Notification of Personnel Action) for each​ ​ appointment​ verifying the Position Occupied code (Block 34) is 1-Competitive Service. Applicants are encouraged to combine all required documents into one or more files and scan for uploading into the application. Each file must not exceed 3MB. Grouping documents into files will simplify the application process. Failure to submit required documentation will result in loss of consideration.
If you are applying for this position based on eligibility under other noncompetitive special appointing authorities, you MUST submit proof of this eligibility.
Career Transition Assistance Program (CTAP) or Interagency Career Transition Assistance Program (ICTAP) eligibles: documentation verifying your CTAP/ICTAP eligibility - this includes a copy of the agency notice and your most recent SF-50 noting current position, grade level and duty location.
You may submit your documents either via Auto-Requested Fax or by uploading your documents from your USAJOBS Profile.
Auto-Requested Fax: allows you to submit required documentation that will be electronically displayed along with your resume.
Uploading Documents: instead of faxing your documents you may use the uploading procedures thru Applicant Manager. Do not use both options.
Hard copy paper supplemental documents, submitted without prior Human Resources approval, will be considered as an incomplete application.
Required documentation must be submitted by 11:59 p.m. Eastern Time, on the closing date of this announcement.
If you are relying on your education to meet qualification requirements:
Education must be accredited by an accrediting institution recognized by the U.S. Department of Education in order for it to be credited towards qualifications. Therefore, provide only the attendance and/or degrees from schools accredited by accrediting institutions recognized by the U.S. Department of Education.
Failure to provide all of the required information as stated in this vacancy announcement may result in an ineligible rating or may affect the overall rating.
- Benefits
A career with the U.S. Government provides employees with a comprehensive benefits package. As a federal employee, you and your family will have access to a range of benefits that are designed to make your federal career very rewarding. Learn more about federal benefits.
Review our benefits
Eligibility for benefits depends on the type of position you hold and whether your position is full-time, part-time, or intermittent. Contact the hiring agency for more information on the specific benefits offered.
- How to Apply
To receive consideration for this position, you must provide a complete Application Package, which includes ALL of the following items: 1. Your responses to the Assessment Questionnaire; 2. Your resume; and 3. Applicable supporting documents specified in the Required Documents section of this job announcement.
Click on the button "Apply Online" and login to MY USAJOBS.
If you haven't already registered with USAJOBS, the system will require you to create a user name and password, complete a questionnaire and upload, paste or type a resume into USAJOBS.
If you have already registered with USAJOBS and forgot your login information, select the "Did you forget your username and/or password" link from the right side menu.
Your application package must be submitted by 11:59 PM Eastern Time by the closing date of this announcement.
If you need assistance in applying on-line, please contact the HR Office at (775) 861-6428 or email us at nvjobs@blm.gov.If applying on-line poses a hardship for you (i.e. you do not have access to the internet) you must contact us prior to the closing date of the announcement for an alternative method of applying.
Agency contact information
Human Resources
Phone
775-861-6428
Fax
000-000-0000
Email
nvjobs@blm.gov
Address
Bureau of Land Management BLM Nevada State Office NV-953 1340 Financial Boulevard Reno, Nevada 89502 United States
Learn more about this agency
Next steps
You will be notified of the status of your application as the qualification review process is conducted.
You may also check the status of your application by viewing your MY USAJOBs account.
- Fair & Transparent
The Federal hiring process is setup to be fair and transparent. Please read the following guidance.
Equal Employment Opportunity Policy
The United States Government does not discriminate in employment on the basis of race, color, religion, sex (including pregnancy and gender identity), national origin, political affiliation, sexual orientation, marital status, disability, genetic information, age, membership in an employee organization, retaliation, parental status, military service, or other non-merit factor.
Equal Employment Opportunity (EEO) for federal employees & job applicants
Reasonable Accommodation Policy
Federal agencies must provide reasonable accommodation to applicants with disabilities where appropriate. Applicants requiring reasonable accommodation for any part of the application process should follow the instructions in the job opportunity announcement. For any part of the remaining hiring process, applicants should contact the hiring agency directly. Determinations on requests for reasonable accommodation will be made on a case-by-case basis.
A reasonable accommodation is any change to a job, the work environment, or the way things are usually done that enables an individual with a disability to apply for a job, perform job duties or receive equal access to job benefits.
Under the Rehabilitation Act of 1973, federal agencies must provide reasonable accommodations when:
An applicant with a disability needs an accommodation to have an equal opportunity to apply for a job.
An employee with a disability needs an accommodation to perform the essential job duties or to gain access to the workplace.
An employee with a disability needs an accommodation to receive equal access to benefits, such as details, training, and office-sponsored events.
You can request a reasonable accommodation at any time during the application or hiring process or while on the job. Requests are considered on a case-by-case basis.
Learn more about disability employment and reasonable accommodations or how to contact an agency.
Legal and regulatory guidance
Financial suitability
Social security number request
Privacy Act
Signature and false statements
Selective Service
New employee probationary period
This job originated on www.usajobs.gov. For the full announcement and to apply, visit www.usajobs.gov/GetJob/ViewDetails/536082500. Only resumes submitted according to the instructions on the job announcement listed at www.usajobs.gov will be considered.