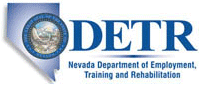 Job Information
Hycroft Resources & Development Inc

Mobile Maintenance Supervisor

in

Winnemucca

,

Nevada
The Mine Mobile Maintenance Supervisor is responsible for day-to-day supervision and execution of preventive, corrective and emergency mechanical maintenance to ensure availability is maintained. Responsible for safely executing, delegating, and monitoring the service, repair, and troubleshooting of the mobile fleet of hydraulic shovels, wheel loaders, haul trucks, dozers, graders, drills, and other associated support equipment to accomplish availability metrics for the organization. This position reports to the maintenance General Supervisor
Responsibilities
Some of the day-to-day responsibilities include:
Communicate safety expectations, develop, coach, evaluate and mentor maintenance technicians.

Participate and contribute in the review andexecution of long-term and short-term maintenance equipment plans and schedules to optimize production, improve equipment availability and decrease downtime.

Collaborate with peers, maintenance planner, and other departments to achieve the organizations plans. Attend all meetings.

Demonstrate visibility in the field and ensure critical items are being followed, such as safety, environmental, and standard operating procedures. Inspect and monitor work areas. Assign work activities based on the maintenance plan and schedule. Prioritize breakdown work based on mine needs.

Investigate accident and injuries and prepare report of findings.

Interface with computer management systems (CMMS) to ensure material and supplies are properly accessible for work tasks.

Enforce policies, procedures, and standards (environmental, safety, code of conduct).

Effective communication skills, critical problem-solving skills, and the ability to inform others using radio communication or other means of communication.
Requirements
Minimum of two (2) to four (4) years supervising the maintenance of heavy equipment in a mining or construction environment.

Ability to maneuver, drive and navigate heavy mining equipment preferred.

Ability to lift 50 pounds with or without reasonable accommodation. Individual is required to wear Personal Protective Equipment as needed.

Proven ability to work effectively with others, with an excellent safety and attendance record required.