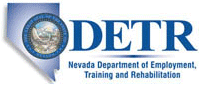 Job Information
Informa

Software Developer

in

Zephyr Cove

,

Nevada
Software Developer
Zephyr Cove, Nevada
Job Reference:--006534
Location:Zephyr Cove, Nevada
Closing Date:30/06/2019
Department:Engineering
Division:Informa Intelligence
Software Developer | Informa Intelligence – Zephyr Cove, Nevada
The Software Developer will be responsible for code and/or asset management, conversion, verification, and maintenance. Responsible for providing technical direction to other programming team members as a lead programmer on new projects. Works with manager or senior team members to create and maintain technical specifications, designs, and schedules. Implements significant portions of code, ensuring established standards of quality for documentation and coding. Fosters teamwork and requires little direction from manager and/or senior team members. Able to anticipate and resolve issues and problems that arise, suggesting alternative approaches and solutions.
PRIMARY DUTIES AND RESPONSIBILITIES
•Support software design process based on functional requirements•Provide input and recommendations for ongoing design processes•Design, develop, implement new software or modifications to existing software•Troubleshoot and identify bugs in existing software, design and release fixes•Lead the creation and maintenance of documentation•Other tasks as assigned by Manager
QUALIFICATIONS
•B.S./M.S. in Computer Science or related engineering degree and 3+ years of experience in creating and maintaining a software system is required.•Knowledge of current software design practices, including modularity, event-driven architecture, object-oriented design, interface design, localization, portability, extensibility, and testability.•Excellent knowledge of Internet technologies, communication protocols, languages and current client-side and back-end frameworks.•Familiar with database methodologies and database systems, knowledge of MS SQL Server.•Knowledge of C# and .NET framework.•Knowledge of JavaScript frameworks such as Backbone/Marionette, React; JavaScript libraries such as KendoUI, jQuery.•Experience with DevOps tools such as TeamCity, Octopus Deploy Server.•Good project planning and estimating skills; able to keep project moving through daily obstacles, and asks for additional assistance when appropriate.•Self-motivated; works with minimal supervision.•Enthusiastic about company and programming company products. •Strong software design skills.•Writes clear, maintainable, well-documented, portable code.•Recognizes problems and helps the group adapt to changing conditions.•Good communication skills.
Who we are:We connect B2B marketers with millions of buyers globally. Informa Engage is Informa's marketing services business, engaging professional, business-to-business buyers to deliver results for marketers.It has an international audience reach, sophisticated marketing and deep knowledge of specialist Vertical markets, working across Informa's range of niche Vertical communities including Agriculture and Aviation, Financial Services, Health & Nutrition and more.Informa is committed to equal employment opportunity for all employees and applicants for employment without regard to age, color, creed, disability status, gender, national origin, race, religion, sexual orientation or veteran status, or any other legally protected status.
What makes Informa different:•Access to a global community of colleagues, brands and opportunities •Competitive Benefits with 401k match •Generous vacation days, 9 company holidays and time off to volunteer! •Work-Life Balance •Paid parental leave •Volunteer days